Blueberry Baked Oatmeal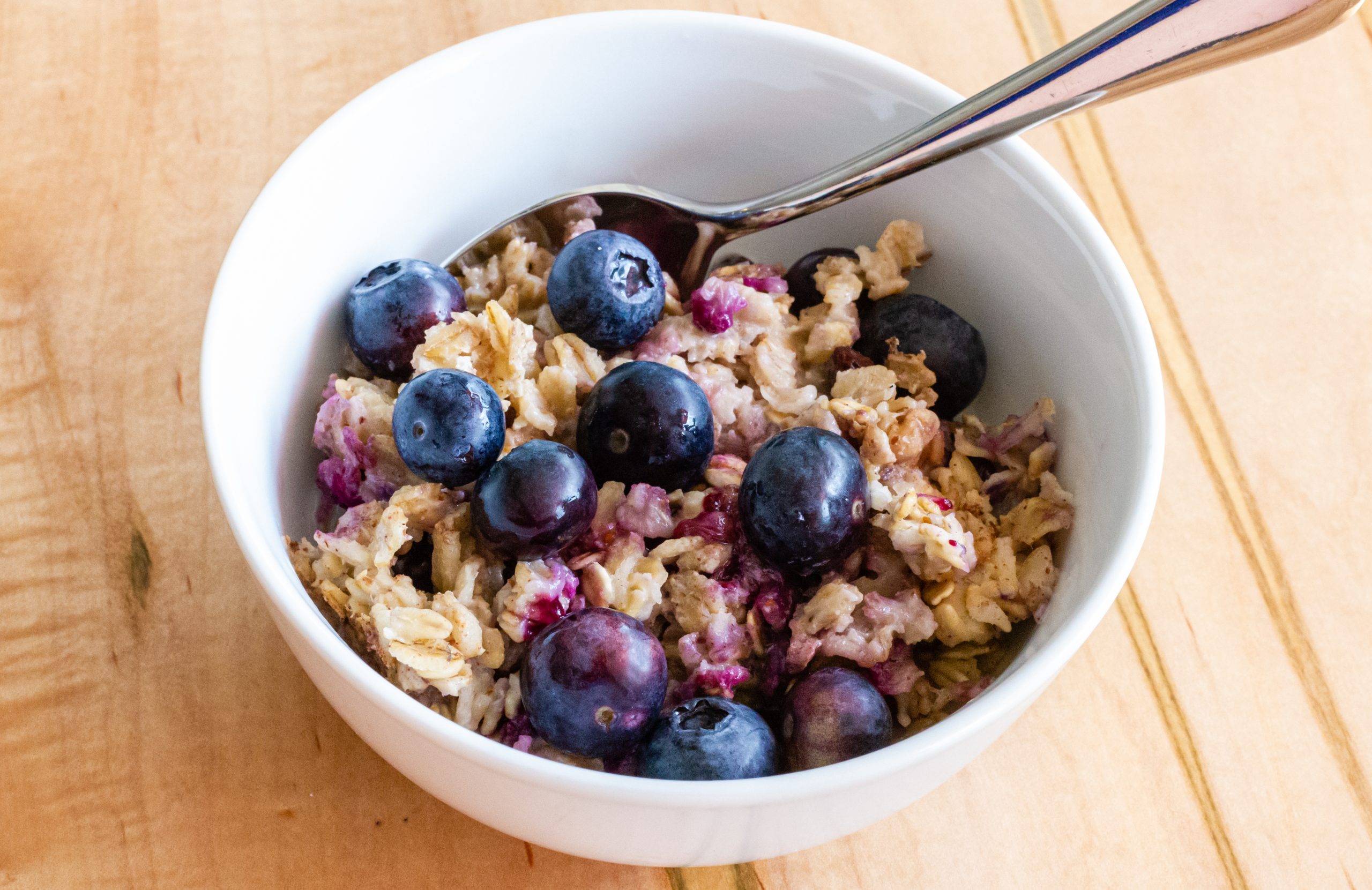 This recipe is radiating breakfast vibes and bursting with goodness. It's full of juicy blueberries, hearty oats, and a delightful cinnamon-vanilla flavor. It's also incredibly easy to prepare using only one bowl!
The recipe makes 4-6 servings, so it's perfect for sharing or saving extra for later. In my opinion, it's delicious hot but even better cold! Chill leftovers in the fridge until they disappear 😉
This recipe has been inspired by Feel Good Foodie. So thankful for her amazing food blog!
---
RECIPE – BLUEBERRY BAKED OATMEAL
Vegan and gluten-free
4-6 servings
---
INGREDIENTS
2 cups blueberries (fresh or frozen)

2 cups rolled oats

1/4 cup walnuts or pecans, chopped small

1 tsp baking powder

1 tsp cinnamon

2 Tbsp chia or flax seeds

2 cups milk (I use vanilla unsweetened almond milk)

1-3 tbsp maple syrup (depending on desired sweetness)

2 tsp vanilla extract
DIRECTIONS
Preheat oven to 375 degrees Fahrenheit and grease a 9×9″ pan.

Stir together the rolled oats, nuts, baking powder, cinnamon, and chia/flax seeds. Transfer a bit of the mixture into the pan.

Layer on 1 cup blueberries.

Spread half of remaining oat mixture on top of the blueberries.

Add the rest of the berries.

Spread the rest of the oat mixture on top.

Whisk together milk, maple syrup, and vanilla. Pour into pan, making sure the oats are covered. Press down with a fork or tilt the pan to evenly distribute the liquid, if needed.

Bake for 35 minutes. Remove from oven and let set for 5-10 minutes. Enjoy!

Refrigerate leftovers to enjoy cold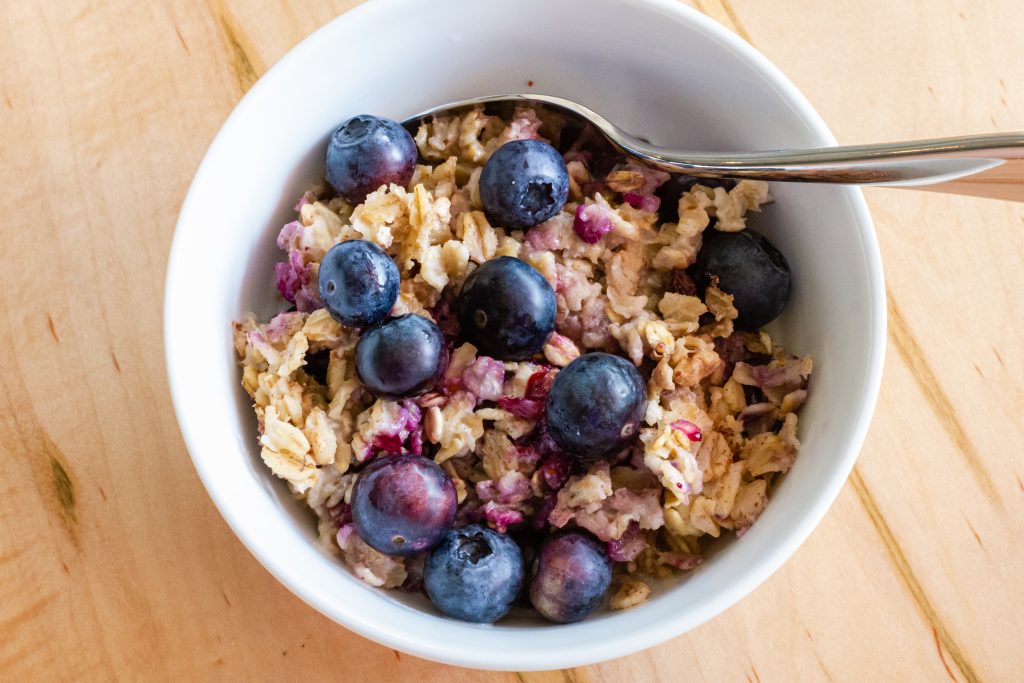 ---
---