Raspberry Chocolate Chia Seed Pudding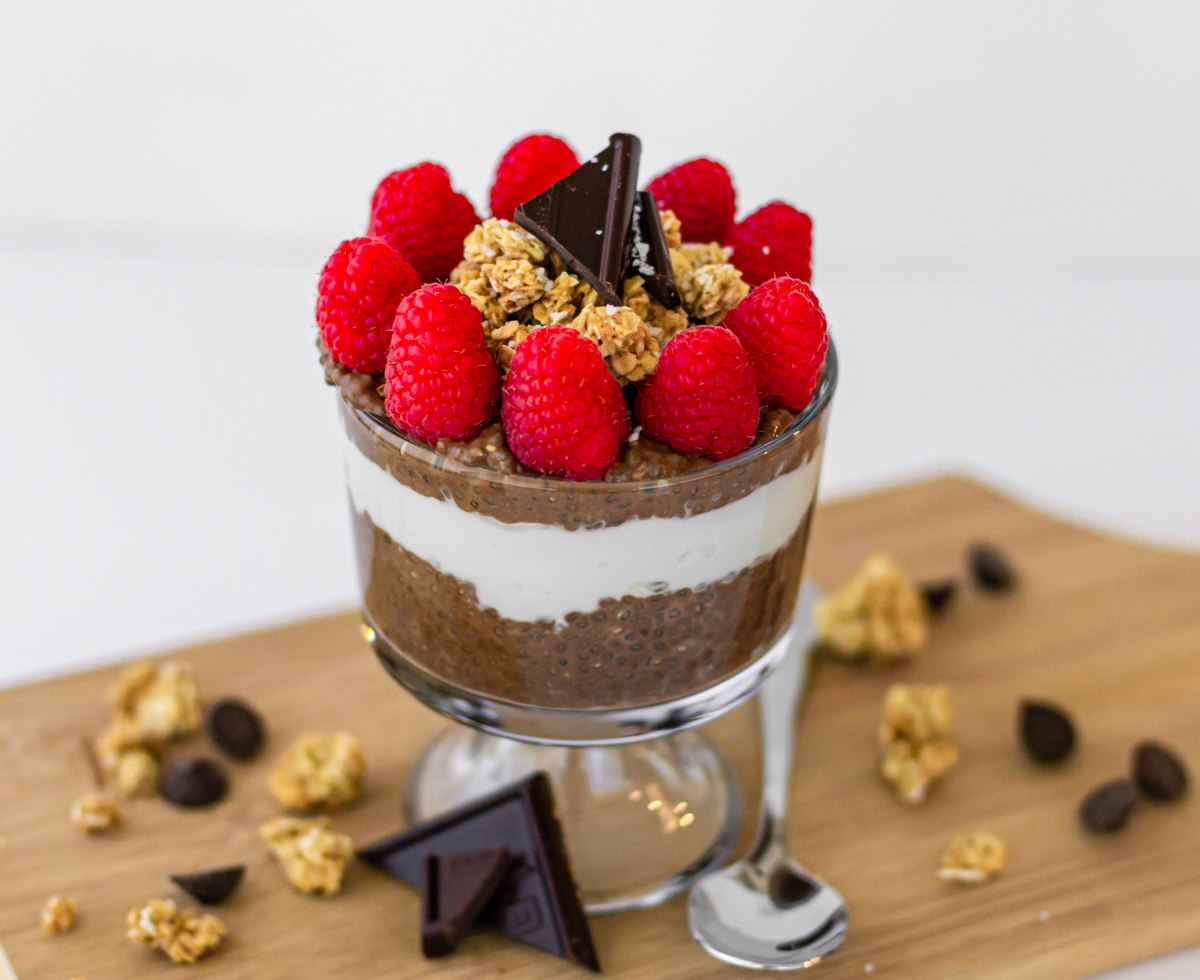 Stirring cocoa powder into chia seed pudding might be one of the best dessert-for-breakfast secrets out there. Add some fresh fruit and you've got a super elegant and delicious parfait! This raspberry and chocolate combo is one of my favorites, but the recipe works great with cherries, strawberries, and pomegranate as well. Here's how to make it…
RECIPE
Makes 1-2 servings
Combine 2 TBSP chia seeds with 1/2 cup non-dairy milk, 1-3 tsp maple syrup*, and 1/2 tsp vanilla extract.

Refrigerate for at least one hour (tip: stir again after 3-5 minutes to avoid clumping)

Stir in 1 TBSP cocoa powder to chia seed pudding.

Layer up a parfait with yogurt (optional), raspberries, and granola! Sprinkle on chocolate shavings and coconut flakes for an extra twist.
Note: For a dark chocolate flavor, use less maple syrup. For a sweeter milk chocolate flavor, add more. You can also substitute honey or another sweetener.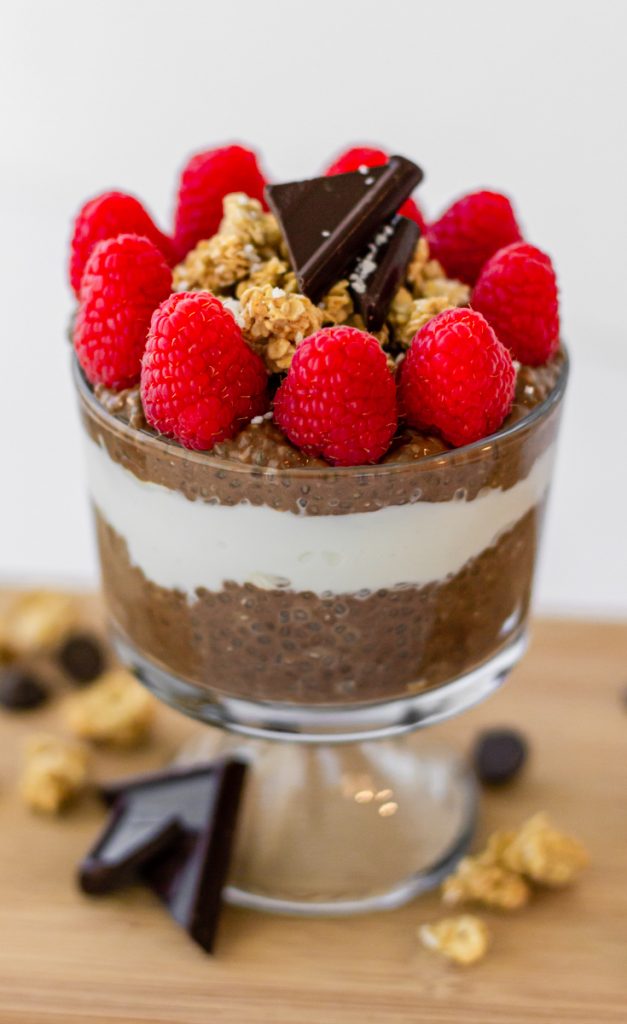 ---
---