French Toast Four Ways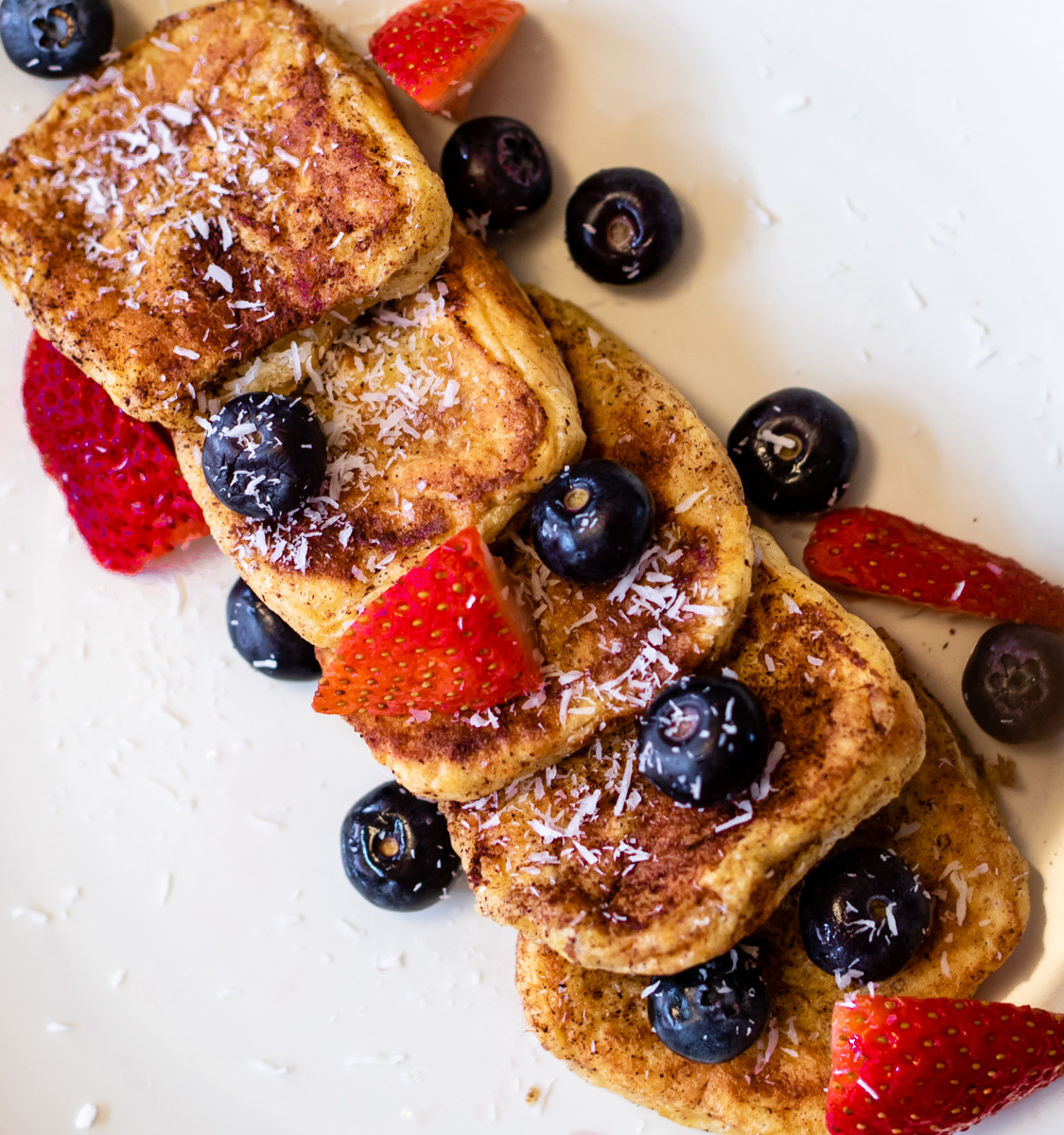 I absolutely love French toast, and I am always searching for new ways to make it!  Below you will find four of my favorite preparations.  They each came from creative kitchen moments, but have all made their way into my weekend breakfast routine.  Each is unique and definitely worth a try 🙂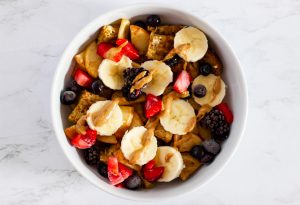 French Toast Scramble (with Apples, Peanut Butter, and Banana)
This bowl of breakfast deliciousness incorporates one of my favorite fruit combos, and it complements the French toast perfectly.  The best part?  You can scoop up all the goodness in one bite!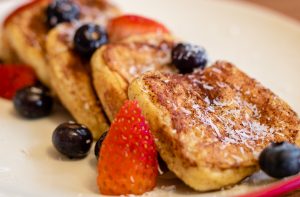 Using Hawaiian rolls (especially ones getting a little stale) makes for the most amazing French toast.  Super soft and sweet, the mini slices will have you reaching for 5ths and 6ths.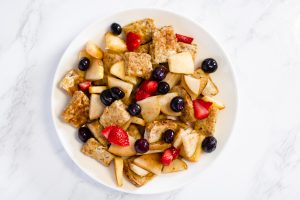 Here's another version of a French toast "scramble," this time with the heartwarming combination of cinnamon and pears.  Throw in some apple slices and berries for extra pizzazz!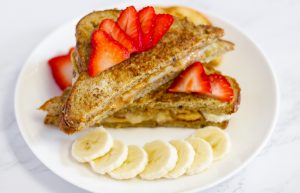 PB Banana French Toast with Cinnamon Apples
Yup, a French toast sandwich.  Yup, it's incredible.  With mashed bananas, peanut butter, and cinnamon apples all between two slices of vanilla spiced French toast, it tastes like a breakfast from heaven!
Bonus:  I also love making French toast on Raisin Challah, it's just so fluffy and sweet.  Unfortunately, I have not been able to hold off eating long enough to photograph it!  I highly recommend trying it though!
---
---