SWEET CHI Pancakes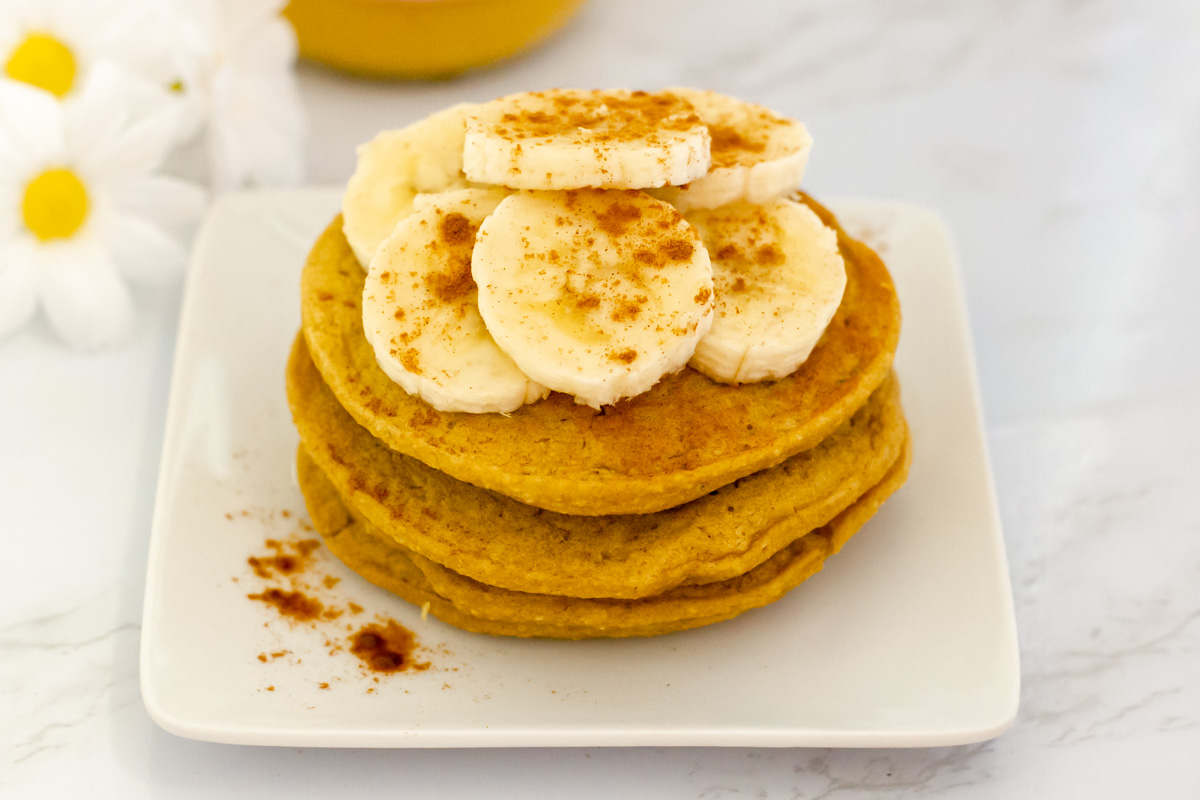 Fair warning, these do not taste like normal pancakes… but they are extremely delightful and perfect for any chai spice and butternut squash lovers.  With a great balance of sweet, savory, and spicy, they make for an exciting, unique meal.  They've got splash of cinnamon, natural sweetness from banana, and plenty of pizzazz from aha Pure Food's SWEET CHI soup blend.  Get yours here.
The best part?  They are so easy to make.  Simply throw the ingredients in a blender, pulse a few times, then cook on a skillet like normal pancakes.  With only a few wholesome ingredients, you have a vegan, gluten-free, balanced, and utterly delightful breakfast.
Servings: 1
Ingredients
½ cup rolled oats

1 tsp baking powder

¼ tsp cinnamon

Pinch salt

1 banana

½ cup SWEET CHI
Directions
Pulse rolled oats, baking powder, cinnamon, and salt in a high-speed blender until the mixture becomes a flour consistency

Blend in banana and SWEET CHI

Heat a skillet over medium/low and lightly grease with coconut oil

Pour batter on the skillet and cook both sides, flipping once bubbles begin to leave small craters. Remove from heat once golden brown.

Top with banana slices and a sprinkle of cinnamon.
Also be sure to check out this SWEET CHI curry!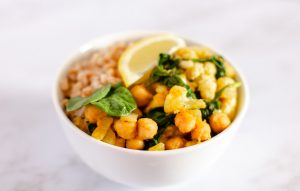 ---
---