Berry Smoothie Bowl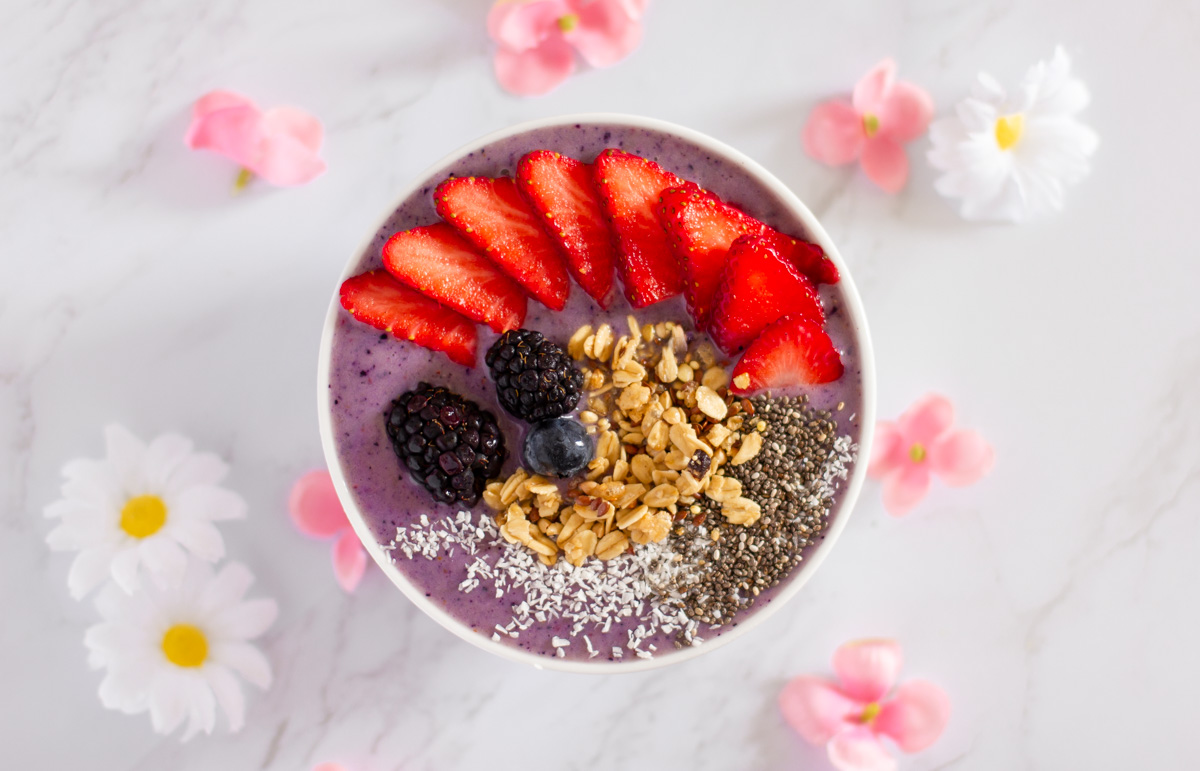 I'm not sure I have met a smoothie bowl I don't like, but this one is definitely my favorite.  I eat this after almost every hard workout for recovery, and I never seem to get tired of it.  There is something about berries and banana that is just so refreshing! 
It's so easy to stock this smoothie full of superfoods, but it can also be kept super simple.  Just choose your add-ins based on your dietary needs and preferences!
Serves 1
Here's what to blend together…
1/2 frozen banana

3/4 cup berries (I usually mix 1/2 cup frozen blueberries with a few frozen strawberry slices)

1/2 cup milk of choice (vanilla unsweetened almond milk works great)

Optional: 

vanilla protein powder

handful rolled oats

1 tsp chia or flax seeds

spoonful peanut butter
Here's what to put on top:
Sliced berries

Chia seeds

Shredded coconut

Granola

Anything else you want!
---
---