Simple Savory Salad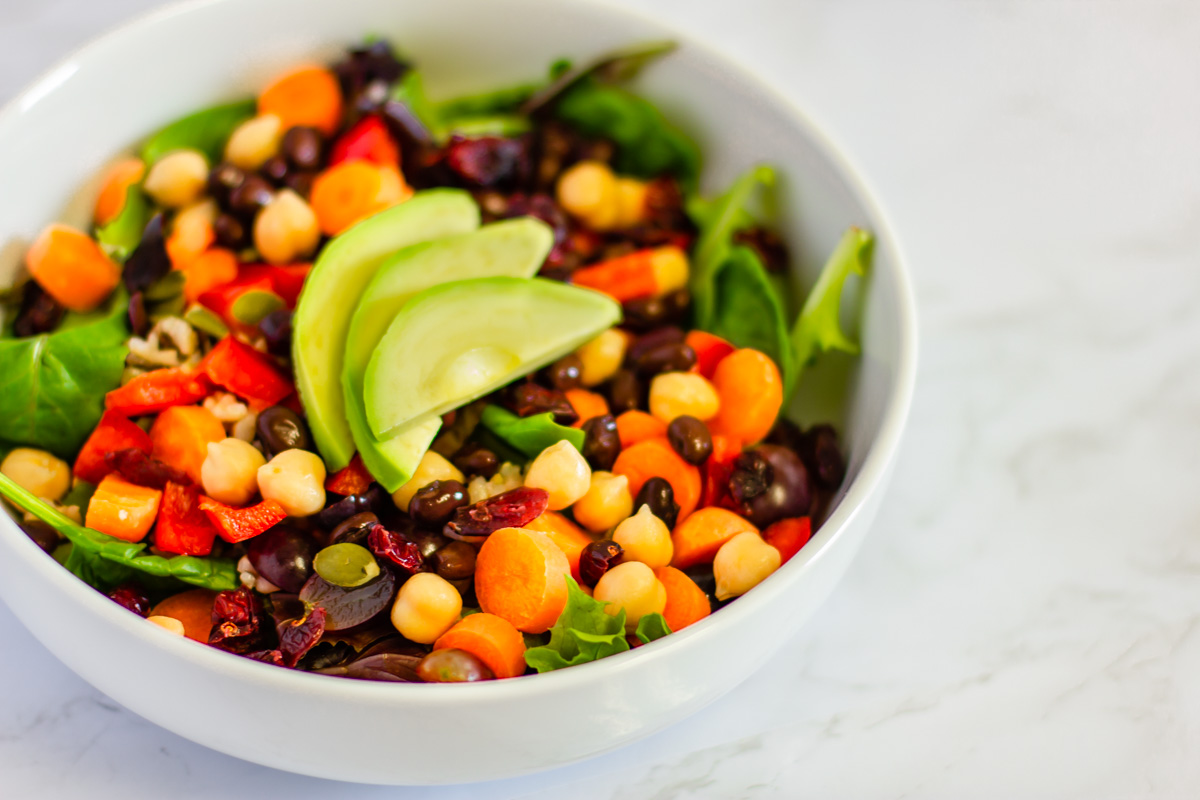 Oftentimes salad gets associated with boring and healthy.  However, this recipe is here to change that!  Salads are a great way to create a balanced meal.
One, they are so easy to prepare and bring with you.  Two, you can toss in so many different things to incorporate all the macro and micro nutrients you need!  The big three – protein, healthy fats, and carbohydrates (the macronutrients) – can easily be added to fuel you throughout your day.  Then, the additional fruits, vegetables, nuts, and seeds bring in an abundance of vitamins and minerals (the micronutrients).  The more colors and textures, the better for your body!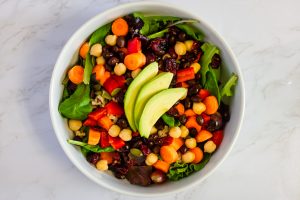 Anyway, this is one of my go-to salads.  It's simple and on the savory side with a significant amount of plant based protein!
Greens

Garbanzo beans

Black beans

Quinoa or farro

Carrots

Red pepper

Pumpkin seeds

Dried cranberries

Avocado

Feta (optional)

Dressing:  3 parts balsamic vinegar, 1 part olive oil, 1 part maple syrup, dash ground pepper (optional: pinch of curry powder!)
---
---