Avocado Toast, Eggs, and Facing Failure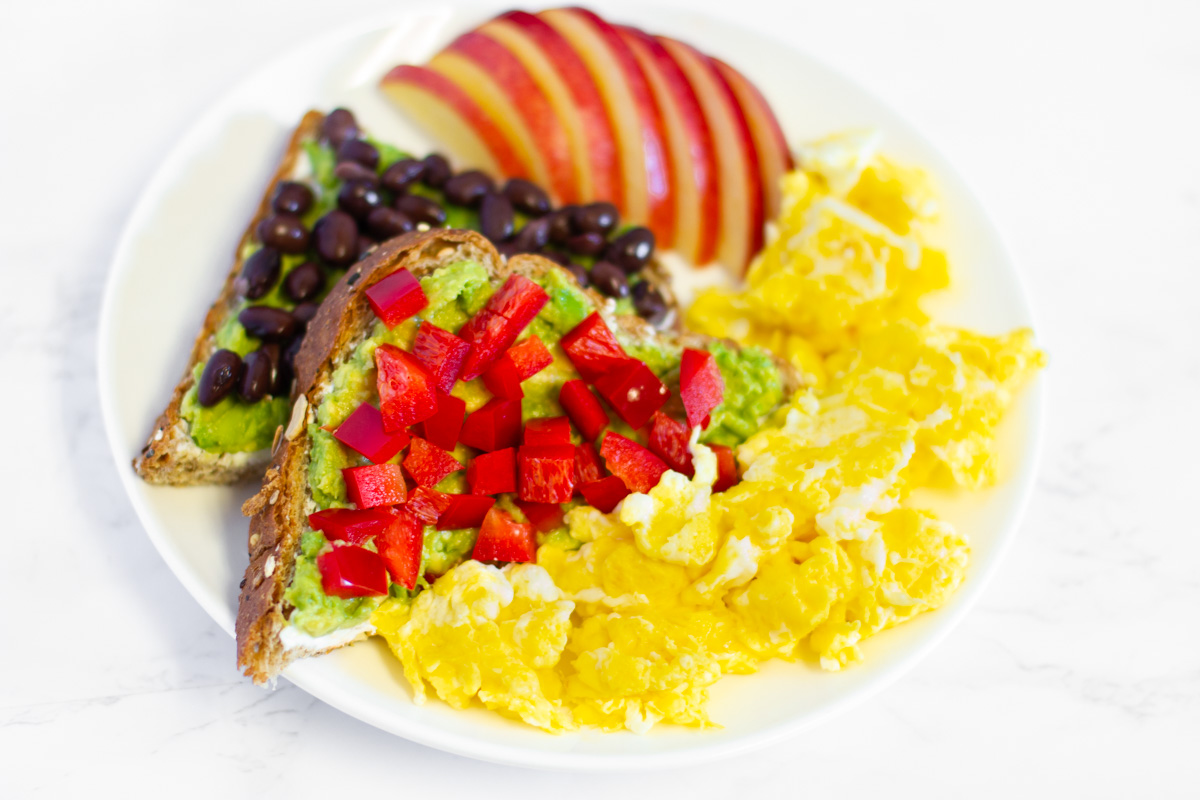 Writing something like this is never easy.  Unfortunately, my team had a rough end to our season, as it was cut short before we could fight for our ultimate goal: winning the NCAA National Championships.  We had been pushing and pushing, committing everything we had to finishing out on top, but it just didn't happen.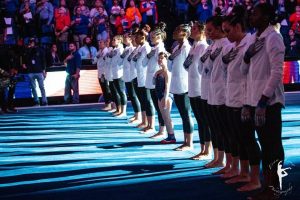 This season, we had the number one freshman class in the country, made history, won the SEC regular season championship, and were ranked fourth going into Regionals.  However, a rough competition this past weekend caused us to fall short of even qualifying to Nationals.  No one imagined our season would end this way, but it just goes to show nothing is ever guaranteed.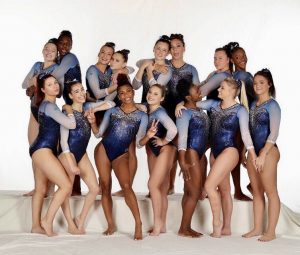 Defeat stinks.  There is no other way to say it.  However, I am a strong believer that learning from failure is a key component in generating greater success for the future.  As much of a bummer it is, the feeling is an opportunity to grow character, and the experience is a spark of major motivation.
Whatever setback you may be facing, use it as a chance for an incredible comeback.  Defy the odds.  Be determined, and don't ever give up.  Learn from your mistakes and move on.  Live in the now, but set goals for the future and hold yourself to a high standard.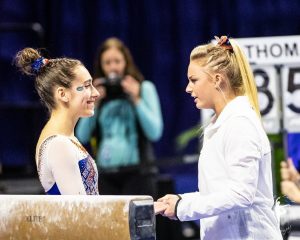 Now that my freshman season is in the books, I am so thankful for all of the exhilarating moments experienced and the spectacular memories made.  I know my team and I are all ready for redemption next year, and I can't wait to get back in the gym to get stronger and become a better athlete!  That's where this breakfast comes in, as fueling your body properly is a vital component of performing your best.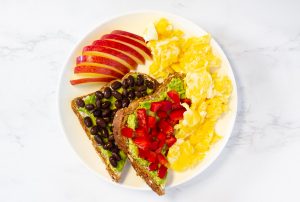 The combo of avocado toast, eggs, and fruit is one of my go-to meals when I'm feeling something more savory for breakfast than my typical oatmeal bowl.  Plus, it is super balanced and packed full of nutrients.  It's got…
Healthy complex carbohydrates from multigrain bread

Vitamins, minerals, and quick digesting carbs from the fruit

Plenty of fiber

Antioxidants and protein from the black beans

Some color 😊

More protein and nutrients from the eggs

Healthy fat from the avocado, which brings a multitude of other health benefits too

A variety of flavors and textures
Pre-workout, post-workout, or just in the mood for a delicious breakfast, it always satisfies.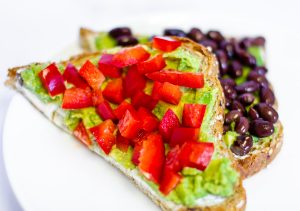 Here's how I prepared this avocado toast…
Toast a slice of multigrain bread. I like to use Dave's Killer Bread, and my favorite is the 21 grains and seeds.
Spread on a thin layer of plain cream cheese
Smash an avocado and spread it on.
Top with red peppers and black beans
Sprinkle on salt, ground pepper, and chili powder to taste. Smoked paprika is also good on there if you want a spicy, smoky kick.

Prepare eggs as desired
---
---