2019: All Wrapped Up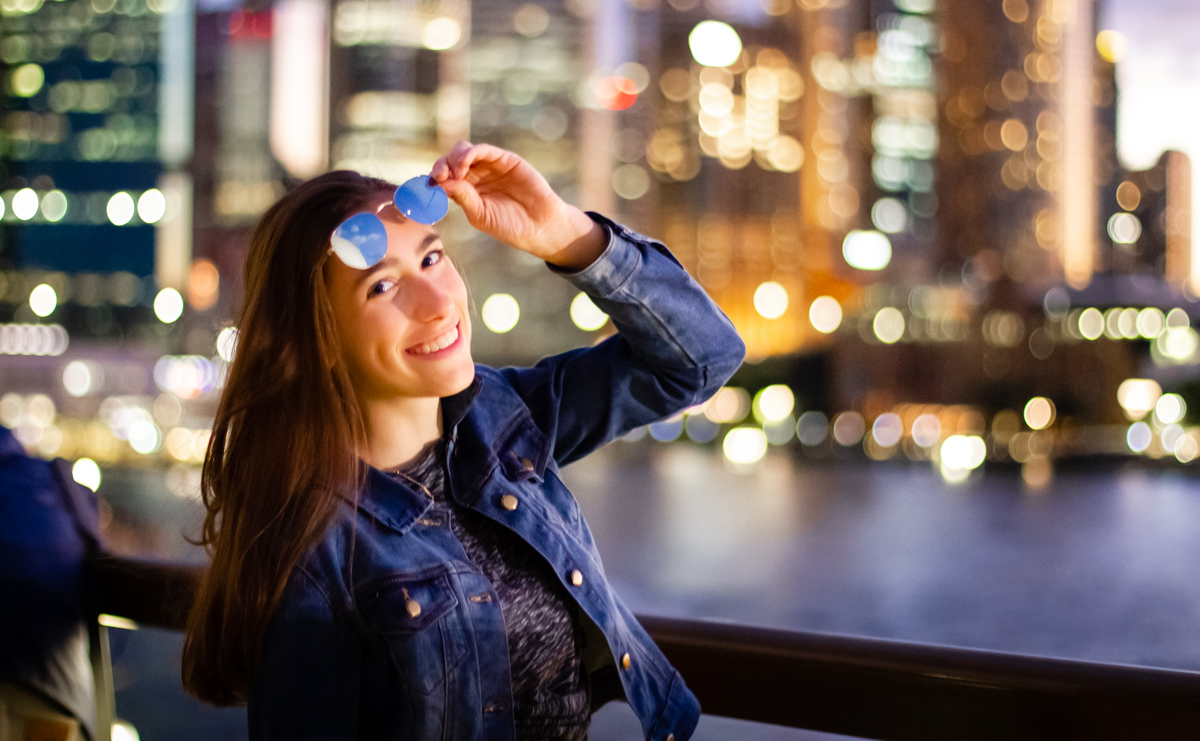 ­2019 was quite an incredible year full of many firsts and tons of adventures. From flipping in the O'Dome to jumping out of a plane, I honestly can't believe how much happened during 2019! Looking back, I've compiled a list of the best, most memorable, and most monumental moments from the past 12 months…
#1 My first season as a Gator
I'd been bursting with anticipation for my first ever NCAA gymnastics meet ever since I was a little girl, and on January 11th, 2019, it finally came. The lights were low as the pre-competition video played on the floor, but Gator Nation lit up the room with excitement and intense energy. With a Florida Gators flag waving behind me, I busted out of the giant Gator head with my teammates into a jam-packed Stephen C. O'Connell Center. I couldn't wipe the smile off my face.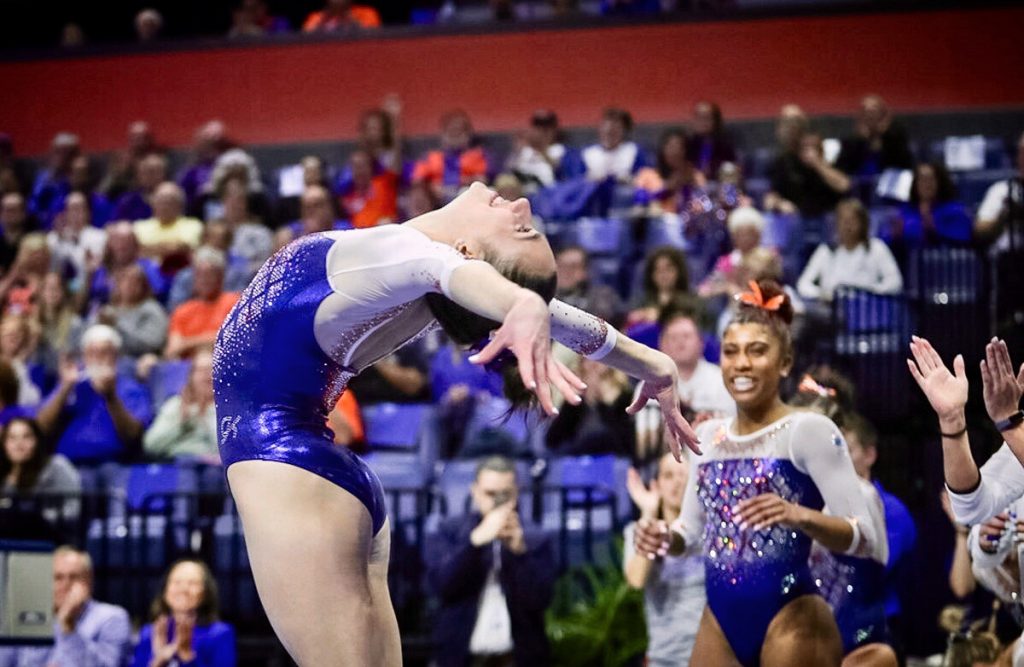 As season continued, my team and I experienced some incredible highs, from beating arch-rival LSU on the road and winning at Alabama for the first time in 40 years to claiming the regular season SEC title. One thing is for sure – the feeling of nailing a routine in front of thousands of fans with teammates cheering their lungs out for you is absolutely incredible.
Unfortunately, our season ended early with a rough meet that took us out of the National Championships, but it just made us hungry for more. I cannot wait to conquer the 2020 season! #NoOpportunitiesWasted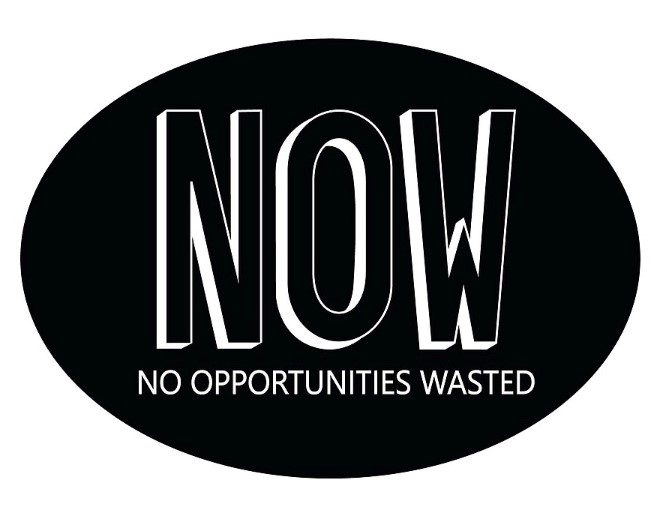 ---
#2 Adventures in Australia
After season was over and the spring semester finished, I boarded a plane to STUDY ABROAD on the other side of the world! I am so grateful that I had the chance to embark on a crazy fun trip while experiencing new cultures and taking interesting courses. Over a period of four weeks, I took 13 plane rides, walked about 200 miles, and experienced countless amazing things. I spent three weeks in Sydney, which I loved (big city, beach, and active lifestyle all in one) and one week in Cairns, Australia along with weekend trips to Melbourne and Fiji. I wish I could write everything down, but here is a short list of my top 5 favorite adventures from the trip…
Walking the Bondi to Coogee Trail
Walking along the Australian coastline from Bondi to Coogee was a simple, nicely paved hike, but it was one of the coolest walks I have ever taken. In a couple of hours, a friend and I climbed rock formations, crossed several beautiful bays, dipped our toes in the sand, marveled at modern beachfront properties, and watched the sun set over the ocean. It was a beautiful, fun highlight of the trip, and I would highly recommend taking the trek if you are ever in Sydney!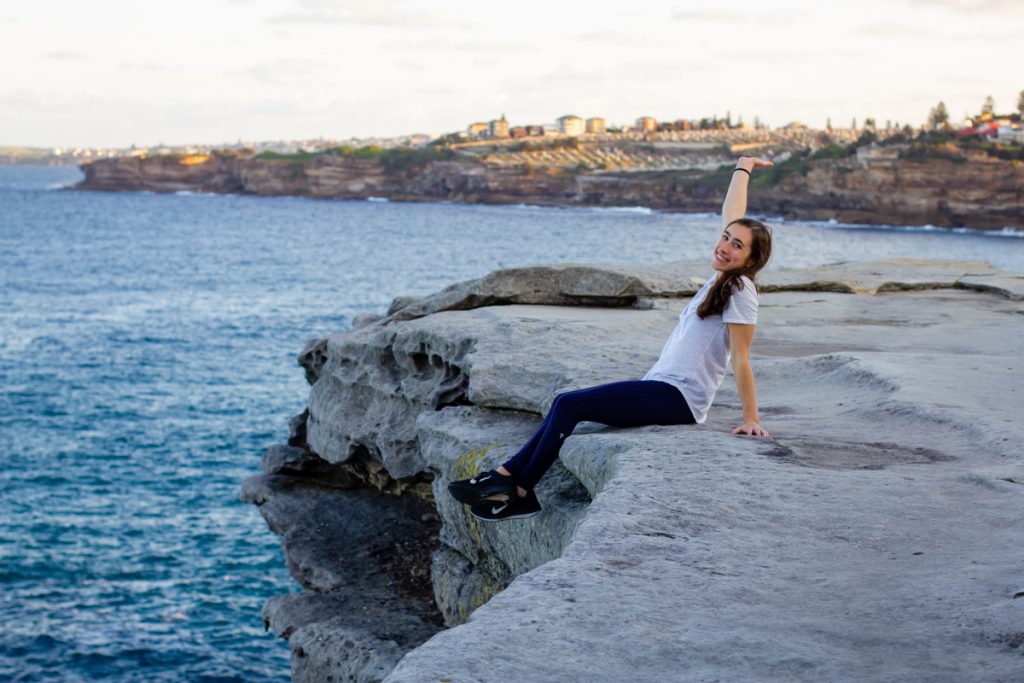 Taking a Mud Bath in Fiji
As someone who loves showering and being clean, taking a mud bath was pretty far out of my comfort zone. However, it turned out to be one of the most exotic experiences of the trip! Let's just say it involved lathering yourself in volcanic mud, wading in a dark pool with knee deep sludge, and "rinsing" off in a hot spring. Read more here.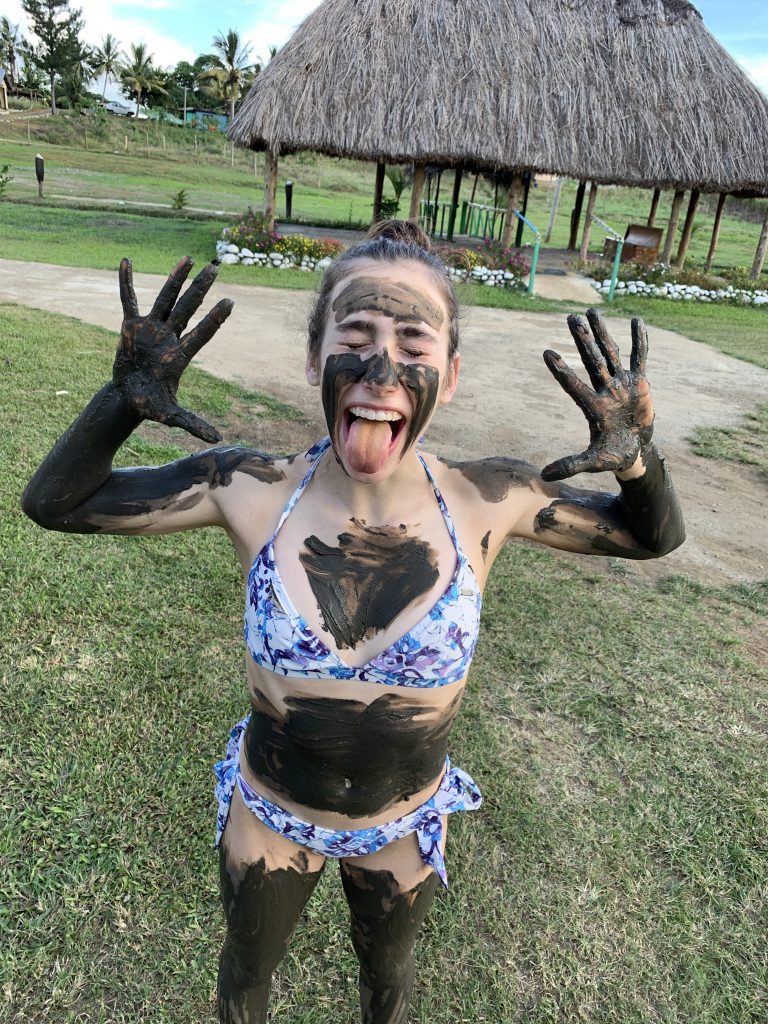 Snorkeling in the Great Barrier Reef
Even though it was a rocky boat ride on a chilly gray day, it was an absolutely incredible excursion. The fish were as colorful as ever, and I have never seen something so amazing underwater. Plus, now I can check the Great Barrier Reef off my bucket list!
Exploring Vivid Sydney
Each year, in late May to early June, the city of Sydney, Australia comes together to put on a stunning light display. The city was already beautiful, with sprawling parks and distinct architecture. However, it was even more spectacular lit up in vibrant colors, as I was lucky enough to be there during Vivid Sydney 2019! Several nights during the festival, friends and I walked around exploring the breathtaking sights, sipping free hot chocolate, and enjoying musical performances. Memorable favorites include watching neon boats drift across Sydney Harbor with the Opera House lit up in the background, laying under a tunnel to marvel at a video projected on the ceiling, and playing with many interactive displays.

Skydiving
Skydiving was no doubt the craziest thing I did while studying abroad, and it was totally exhilarating! From riding backward in a tiny plane with no seats, tumbling out at 14,000ft, "floating" between cloud layers, and swirling around in a fun parachute ride to "sticking" the landing on the ground, the entire experience was breathtaking. I would 100% do it again.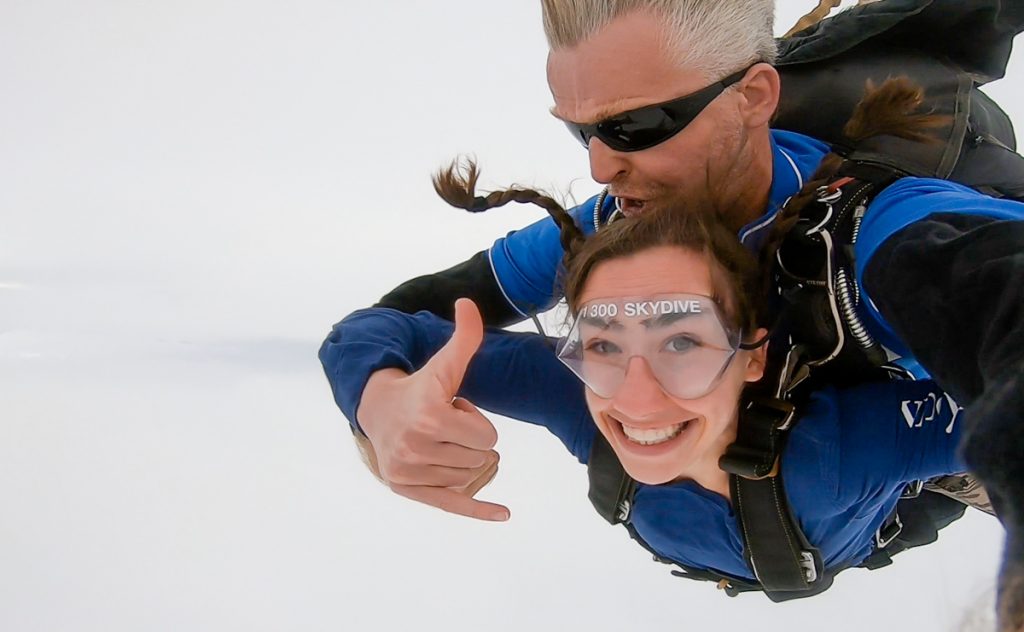 Honorable mentions…
Weekend girls' trip to Melbourne that included driving The Great Ocean Road

White water rafting in Cairns

Surfing (or trying to) at Bondi Beach

Exploring tourist destinations in Sydney…The Grounds of Alexandria, Royal Botanical Gardens, Chinese Friendship Garden, The Sydney Opera House, and more

Hiking the Blue Mountains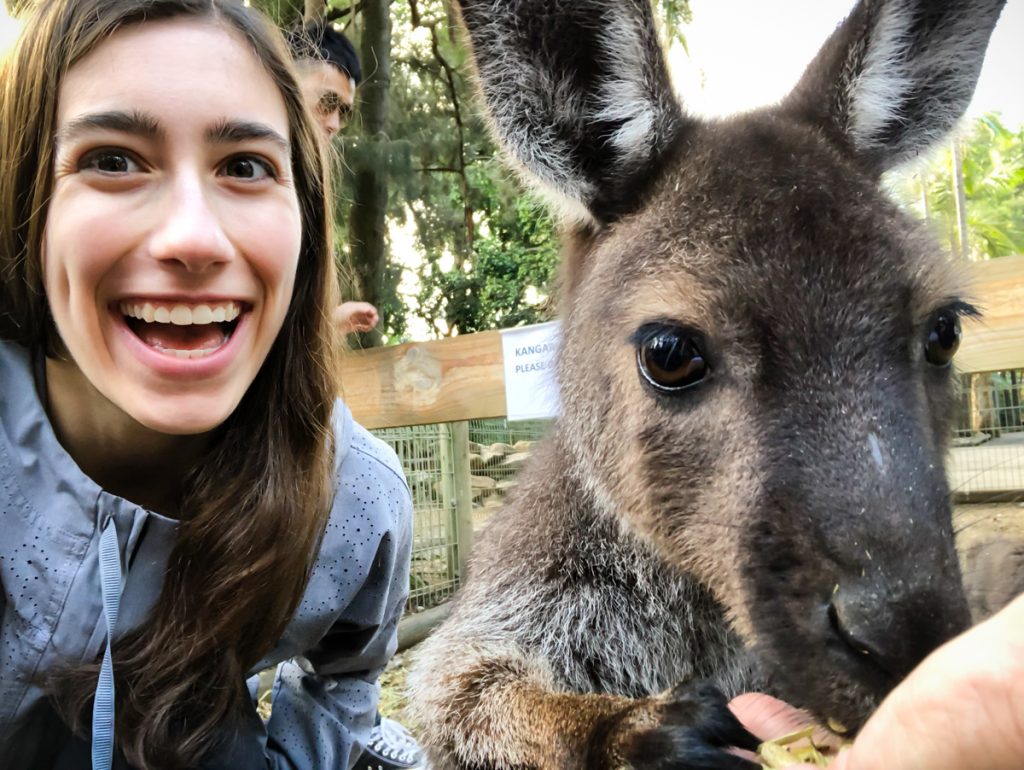 ---
#3: My first internship
After a solid finish to my freshmen year and a whirlwind month on the other side of the globe, I spent a few quality weeks at home before heading back to University of Florida. When I returned, I began an internship with aha Pure Foods, a plant-based soup company out of Gainesville. I learned a ton about how start-up companies work, and I enjoyed getting to create different types of marketing content for the brand.
Overall, it was a great experience, and I was offered the chance to continue working with aha Pure Foods. Through the fall, I got a taste of team management, worked on branding, and saw many of my creative visions come to life. The company mission, spreading the philosophy "food is medicine" while helping people lead a healthy lifestyle, really resonates with my own beliefs. Thus, I have loved getting to further my professional skills while working for a company with such great core values.
---
#4: Moving into my first apartment
The last big ordeal of 2019 happened in August, when I moved out of my dorm room to my first apartment! Months after touring a model and signing the lease, I finally received the keys to my own place! I remember gasping with joy when I walked in and saw my sleek kitchen and huge, floor to ceiling windows.
After the initial excitement, there was a lot of moving to do. I am so glad my family could fly down to Florida to help… I certainly wouldn't have been able to drag an apartment sized sectional up 3 flights of stairs alone! A few late nights and several trips to Home Goods later, the place really started to feel like home.
P.S. Special shoutout to my amazing grandfather for crafting a beautiful, live edge kitchen table! How grateful I am to get to live here 😊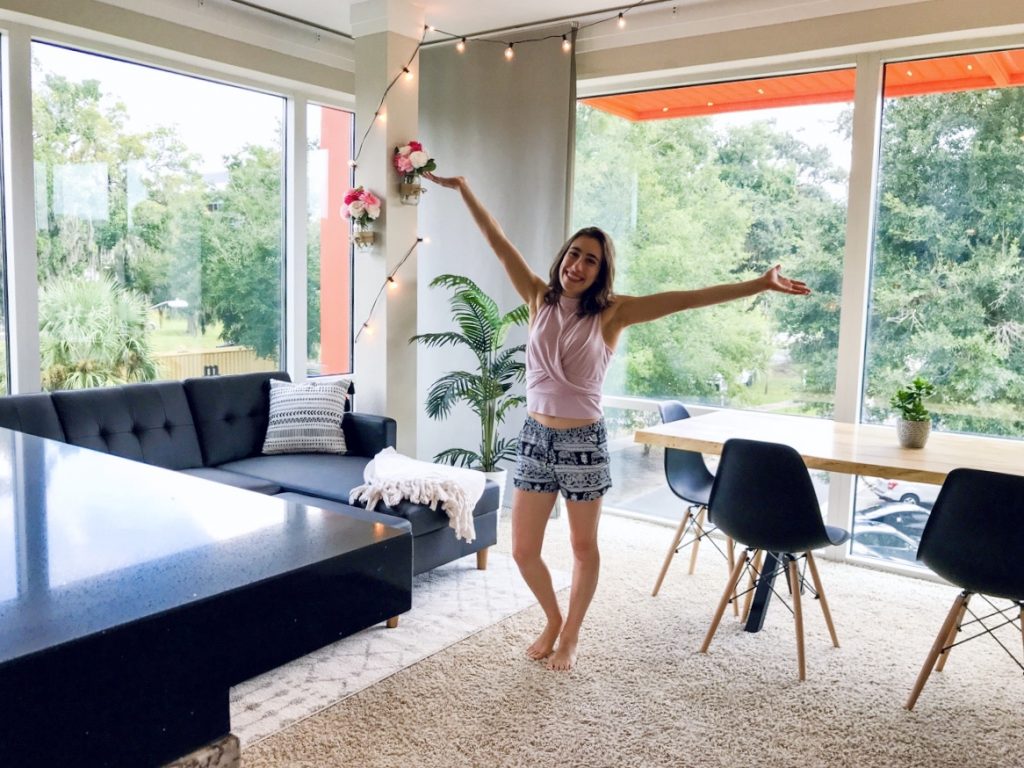 ---
Writing this list, I honestly got a few chills, and I am so thankful for the amazing opportunities that presented themselves in 2019. I've set some big goals for 2020, and I can't wait to see what the next year brings.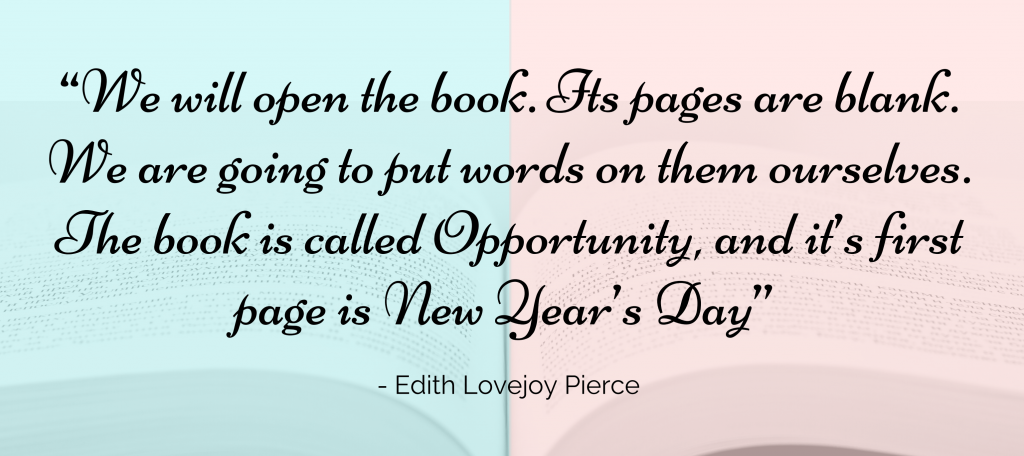 ---
---