Green Smoothie Bowl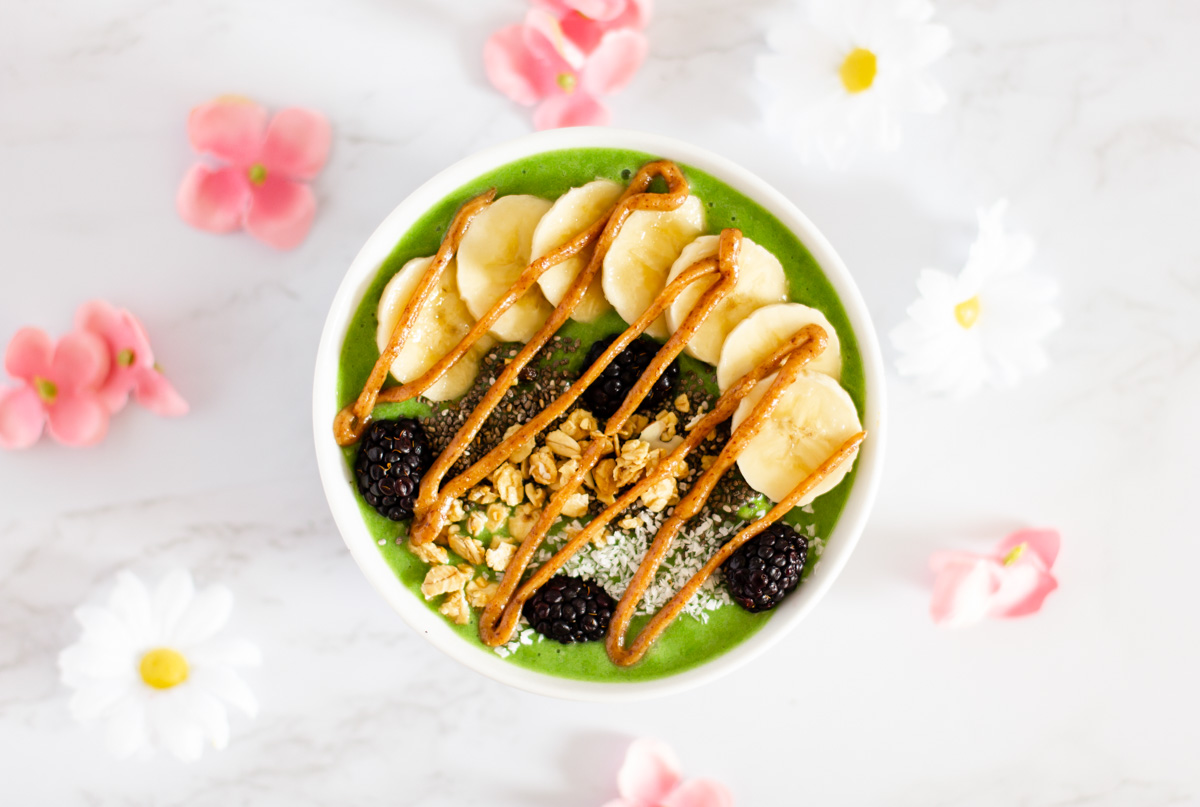 Ahhh – the green smoothie.  The first time I saw my health focused coach drinking one several years back, I was appalled.  Why would someone want to drink something green?  I thought green was for vegetables, not a smoothie.
When I finally tried one, much more recently, I was blown away.  Since it had spinach, I thought it would taste leafy and salad-like.  Wow, was I wrong!  It still had a refreshing strawberry banana flavor from the other ingredients, plus a vibrant green hue.  So yes, I jumped on the green smoothie bandwagon!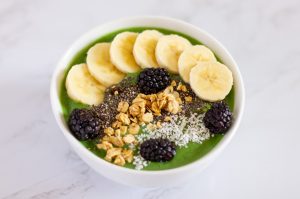 It just goes to show you should "never judge a book by its cover," or more specifically, "never judge a smoothie by its color."
Anyway, green smoothies have become a staple in my workout recovery regimen, but they have also entered my late-night snacking routine!  It turns out, spinach, banana, and almond milk promote better sleep and smoothies are easy to digest, making for a perfect snack before bed.  Then, getting creative with toppings to add texture, extra flavor, and even aesthetic appeal is just so enjoyable 🙂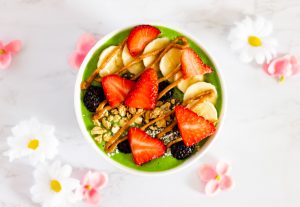 Serves 2
Here's what to blend together:
1 frozen banana

1 cup frozen strawberries

very large handful spinach

1 cup milk of choice

Optional:

vanilla protein powder

1 kiwi

avocado slices

almond butter

1/2 cup rolled oats

1 tbsp chia or flax seeds
Here's what to top it with:
banana slices

berries

granola

shredded coconut

chia seeds

almond butter

anything else you want!
---
---