Lion's Mane Risotto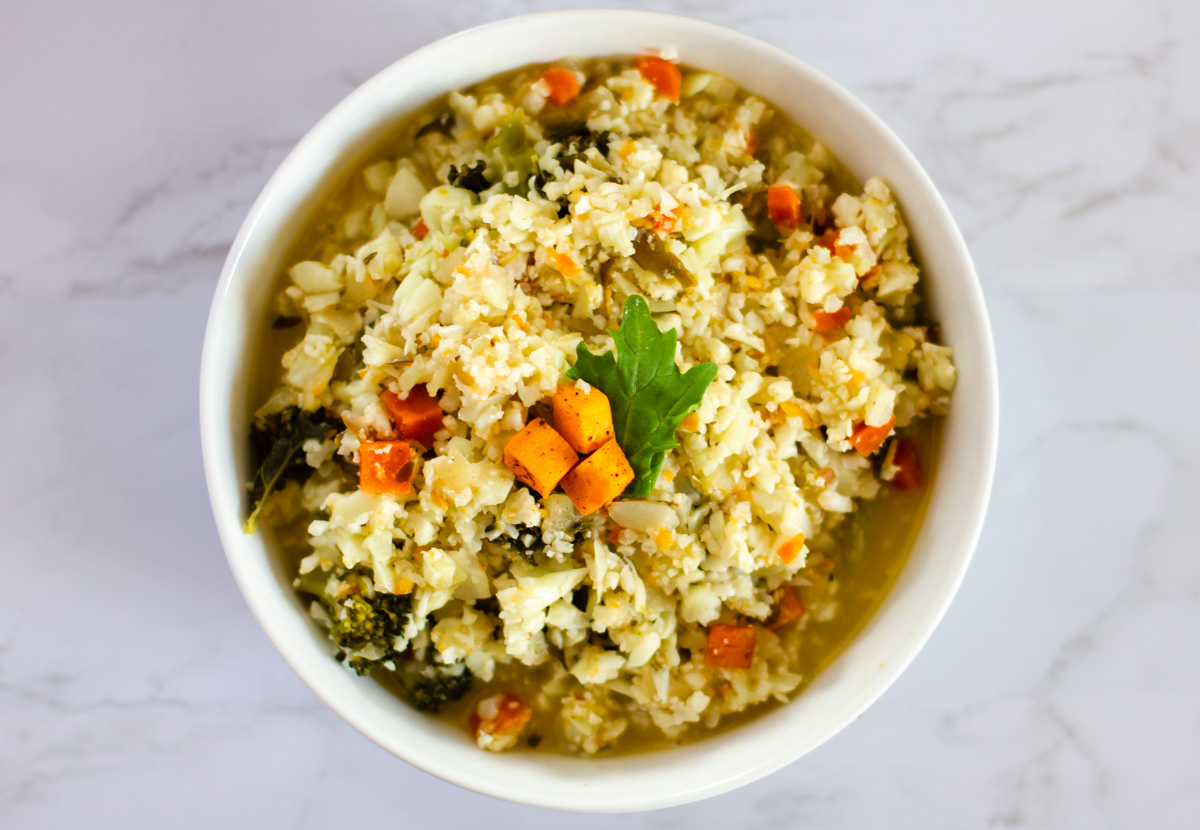 This dish pairs all the goodness and flavor of aha Pure Food's LION'S MANE soup with a hearty texture from cauliflower rice.  The best part, however, is the simplicity.  It requires only two ingredients, LION'S MANE and cauliflower, and takes less than 10 minutes to prepare.
You can easily use a bag of cauliflower rice from the grocery or make your own.  Simply grate a head of cauliflower in a food processor by cutting off the florets and processing in a couple of batches.  Avoid overcrowding the food processor to ensure evenly sized pieces.  All it takes is a few pluses!
Enjoy whenever you're hungry for a warm bowl and in the mood for a subtle coconut milk flavor or veggies!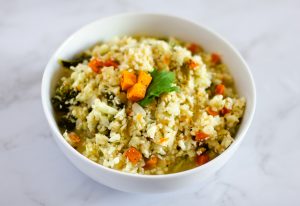 Serves 4
INGREDIENTS
2 cups LION'S MANE

1 head cauliflower, or 4 cups cauliflower rice
DIRECTIONS
Heat a small drizzle of olive oil in a saucepan over medium heat. Add cauliflower rice and cook until heated through, 3-5 minutes. 

Pour in LION'S MANE and continue cooking until warm.

Remove from heat and serve
---
---