Pumpkin Banana Bread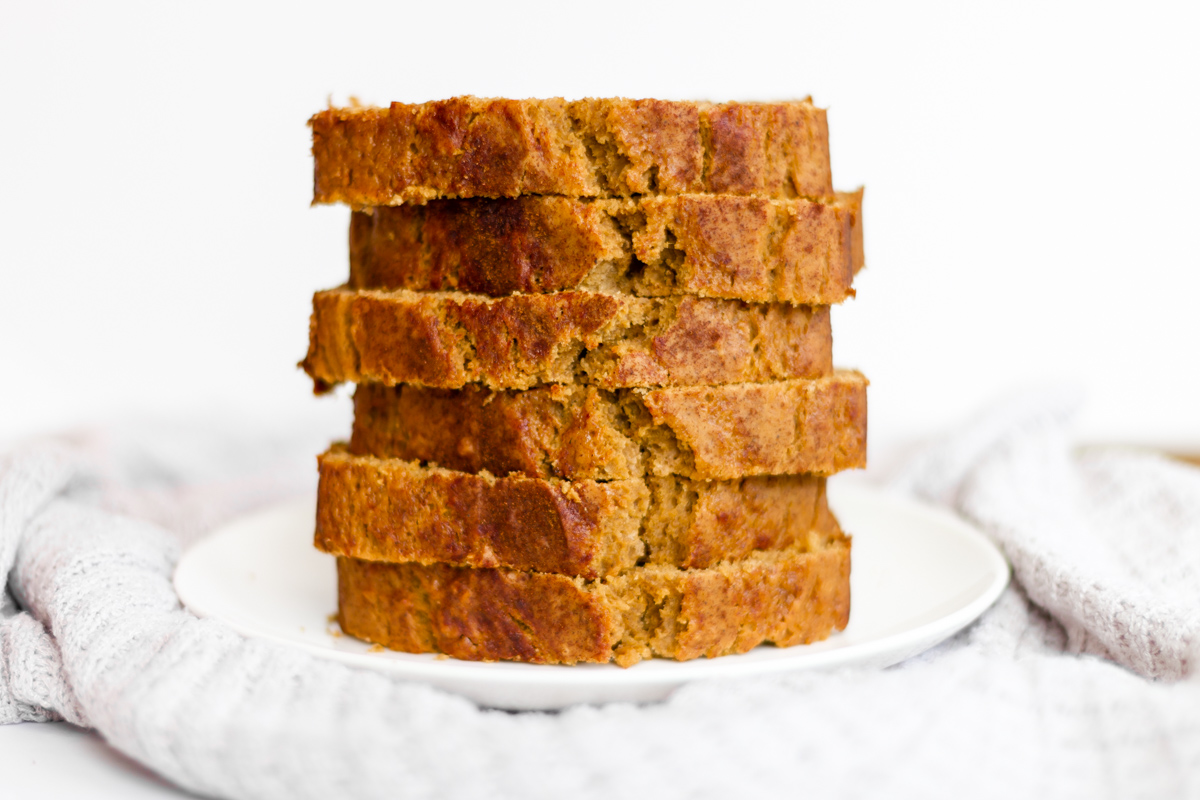 Pumpkin bread and banana bread merge in this delightful fall recipe, and let me tell you – it's delicious! It has a mouthwatering balance of sweetness and pumpkin spice – good luck eating a single slice!
---
PUMPKIN BANANA BREAD
Prep time: 10 minutes | Cook time: 55 minutes
Makes 1 large loaf
---
INGREDIENTS
2 cups all-purpose flour

1 tsp baking soda

½ tsp baking powder

½ tsp salt

1 TBSP pumpkin spice (or 1 1/2 tsp cinnamon + 1 tsp nutmeg + 1/2 tsp cloves + 1/2 tsp ginger)

2 large eggs

⅓ cup granulated sugar

⅓ cup brown sugar

⅓ cup Greek yogurt

⅓ cup vegetable oil

1 ½ tsp vanilla extract

⅔ cup mashed bananas (1-2, depending on size)

⅔ cup pure pumpkin puree
DIRECTIONS
Preheat oven to 350 degrees Fahrenheit.

Whisk together flour, baking soda, salt, cinnamon, nutmeg, cloves, and ginger. Set aside.

Beat eggs, granulated sugar, brown sugar, Greek yogurt, vegetable oil, and vanilla extract well.

Add flour mixture, mashed bananas, and pumpkin. Mix until evenly combined.

Pour into a greased 9 x 5 inch loaf pan.

Bake for 55-60 minutes, until a toothpick inserted in the center comes out clean.

Remove from oven and let sit in the pan for 5 minutes before transferring to a wire rack.

Let cool, slice, and serve! Enjoy.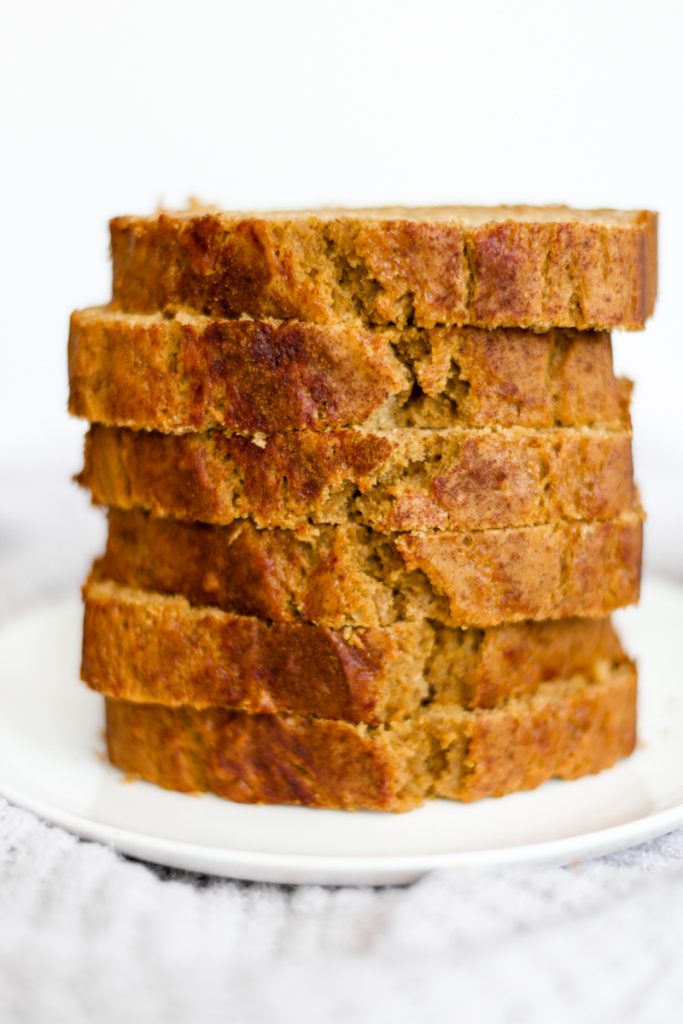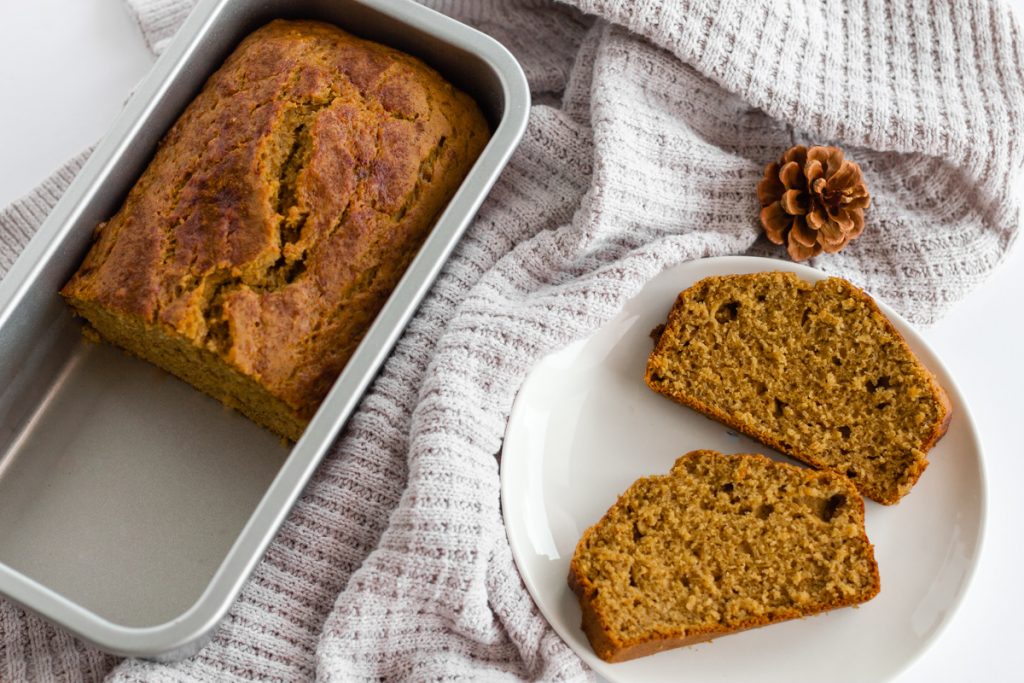 ---
---