Vegan Power Blend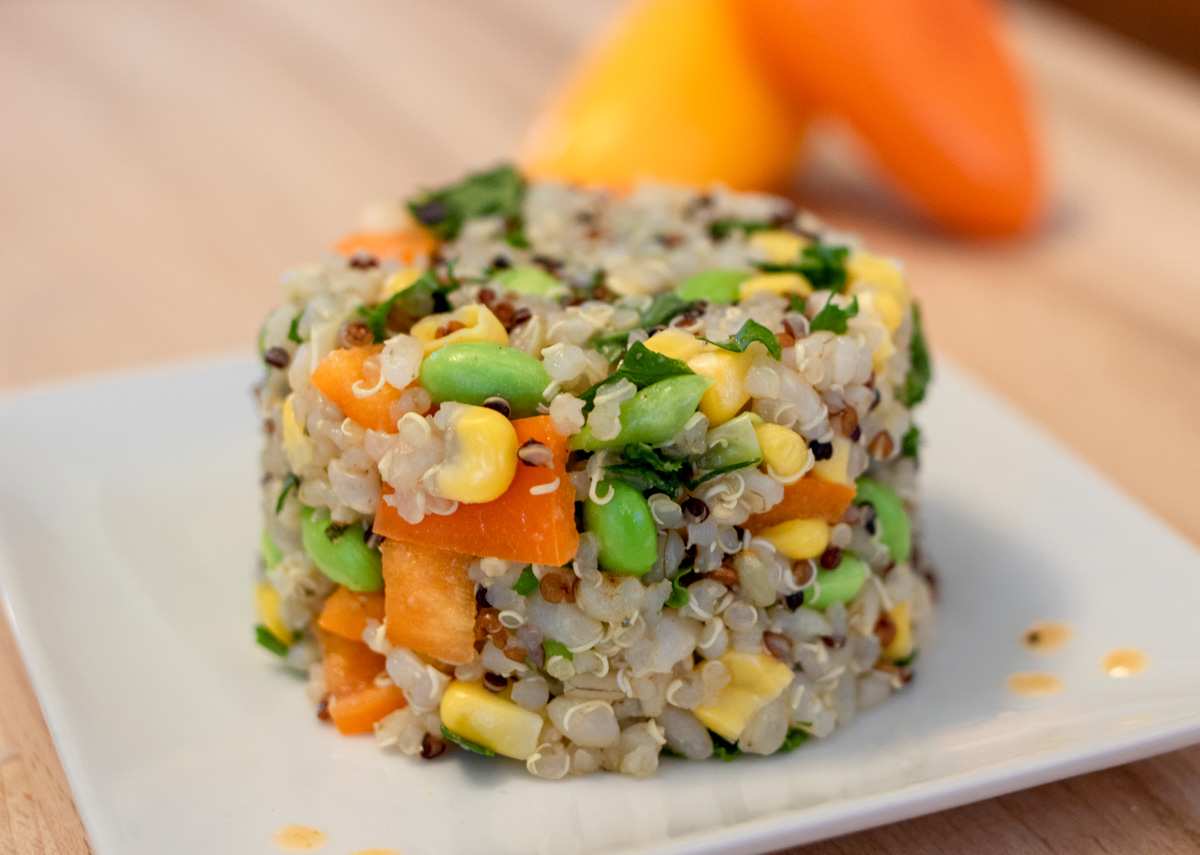 This dish is super quick and easy to assemble, and it makes for a delicious and healthy lunch. I love making this vegan blend with leftover brown rice and quinoa for a nutritious snack before practice because of its health benefits and energy boosting properties.
Quinoa:  This superfood is a complete plant protein (it contains all nine essential amino acids!) that is rich in fiber, magnesium, Riboflavin, antioxidants, and iron.  Eating quinoa, which is actually a seed from a goosefoot plant, keeps you feeling full and energized.
Edamame:  Besides being a great source of soy protein, vitamins, and minerals, edamame beans are super fun to pop out of their pods!
Brown Rice:  This whole grain has numerous health benefits in addition to being a great source of carbohydrates.  In fact, brown rice is high in fiber, selenium, manganese, and other nutrients. These properties can improve heart health, regulate your digestive system, reduce your risk of cancer and diabetes, lower bad cholesterol, and even decrease inflammation.
Simply mix all the ingredients together and serve chilled.  Keep refrigerated.
Ingredients
Brown rice
Quinoa
Edamame beans
Corn
Bell peppers
Shredded kale
Lemon or lime juice
Salt
Roasted red pepper flakes
Cumin
Cilantro
Dressing of choice (roasted red pepper vinaigrette, pesto vinaigrette, Italian dressing)
Optional ingredients (kidney beans, black beans, garlic powder)
Directions
Ingredients
Brown rice
Quinoa
Edamame beans
Corn
Bell peppers
Shredded kale
Lemon or lime juice
Salt
Roasted red pepper flakes
Cumin
Cilantro
Dressing of choice (roasted red pepper vinaigrette, pesto vinaigrette, Italian dressing)
Optional ingredients (kidney beans, black beans, garlic powder)
---
---