The Art of Natural Healing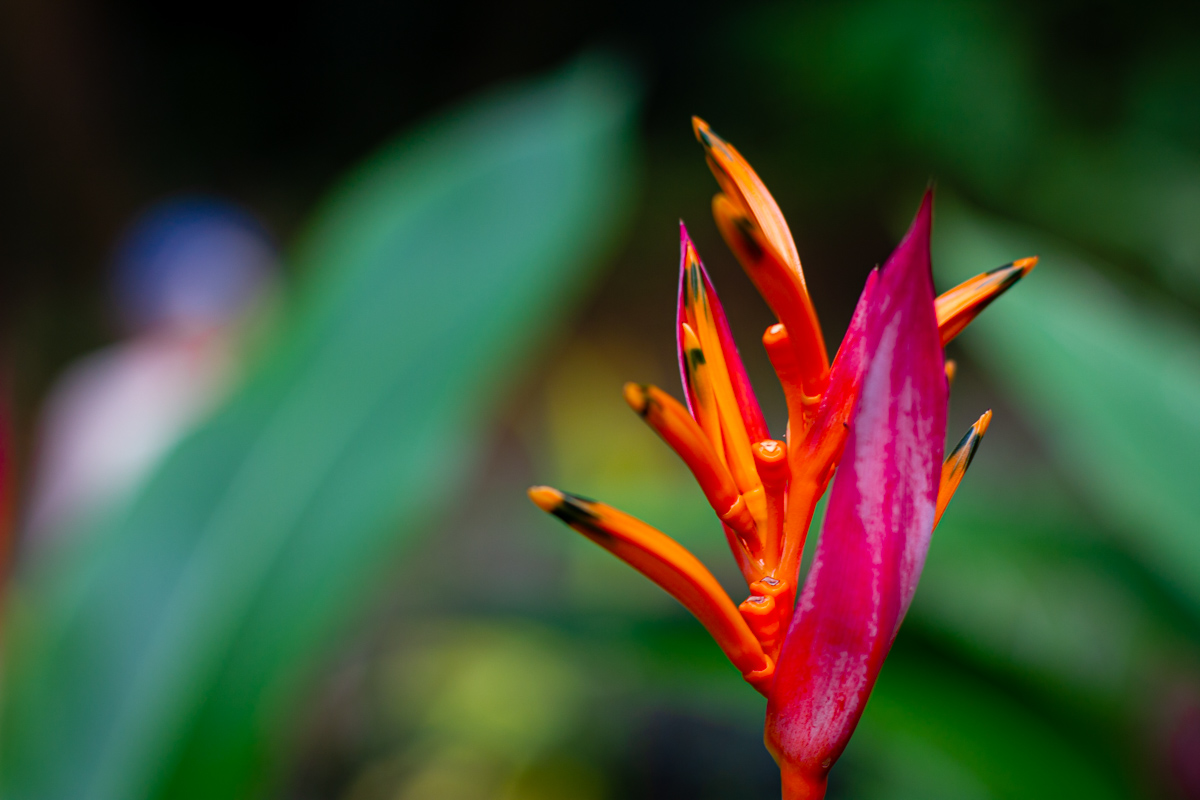 Fiji is home to a wonderfully dirty, cleansing escape.  Yes, you read that correctly.  Approximately a 30-minute drive from the city of Nadi, there exists two unique mud pools and hot springs.  The surprisingly soothing dugouts are located at the foot of a beautiful mountain formation, named the Sleeping Giant, and offer an authentic Fijian experience.  Used by the locals on a regular basis, the "mud bath" is also a tourist attraction. 
Residents of Nadi, especially the women, allegedly visit a mud pool about every two months.  They complete the ritual of covering themselves in mud from the Earth, letting it cake on, and rinsing it in the natural hot springs.  Locals report that it is great for your skin, easing pain, relieving muscle tension, and even healing sunburns and bug bites (which are all too common among Fiji visitors).  The natural healing process is quite an art, and I am so thankful I had the opportunity to experience it!  Based on my personal experience at Sabeto mud pool and words from others, here is what to expect…
Step 1: Lather Up
When you arrive at the mud pool, be sure to change into only a bathing suit and remove any jewelry and glasses.  A white suit is not recommended for obvious reasons.  A staff member will welcome you by exclaiming, "Bula!" which is a general greeting in Fiji.   They will offer to take photos throughout your experience (believe me, you'll want to see them later!) before promptly showing you to the mud pool.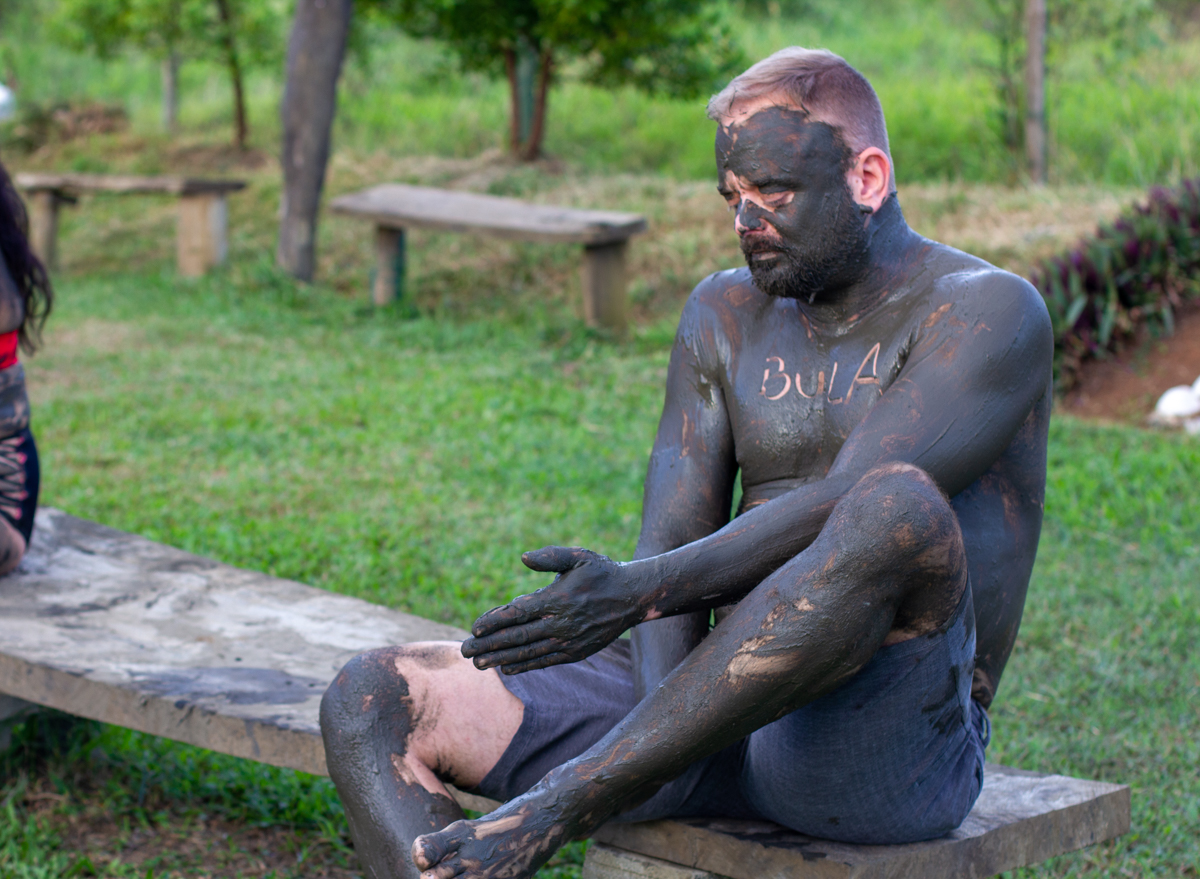 Mula, our guide, explained the procedure and pointed us over to a bucket of wet, slimy dirt.  She explained that she had scooped it out from the bottom of the mud pool, and that we should "rub it all over, and help each other cover your backs."
Covering your whole body with mud seems quite strange at first, but the feeling is similar to putting on lotion.  Go for a full-blown face mask, or simply opt for some warrior streaks on your cheeks.  Just know that it is is completely natural and less expensive than purchasable "mud masks" (which are trending in the beauty world).
Step 2: Let it Dry
After you've transformed yourself into a swamp monster, it is time to wait.  It takes approximately 10 minutes for the mud to dry, depending on how thick you layered it on.  However, that is the perfect amount of time to take some photos and videos!  The staff members will gladly handle your camera while your hands are caked in dirt. 
It's funny photo time! Tourists getting ready to pose by the front sign.
This time is also a nice opportunity to check out the "source pool," where most of the hot water bubbles in.  It is approximately 72 degrees Celsius, or 162 degrees Fahrenheit.  That being said, don't jump in!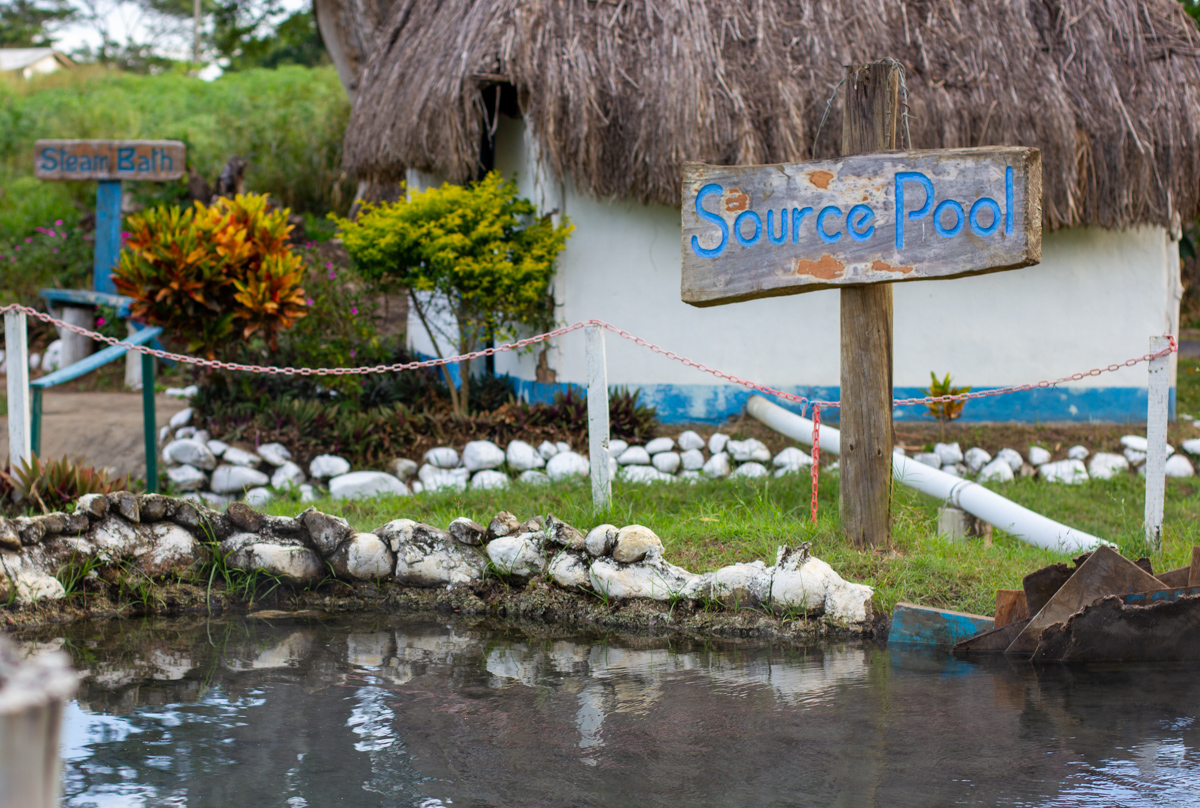 Step 3: Mud Bath  
When the mud has transformed into a lighter shade of brown, and it cracks when you flex your muscles, you can finally clean off… sorta.  The next step, of course, is lowering yourself into a hot spring that has approximately a 15inch layer of mud on the bottom.  Let's just say it is quite a dirty rinse.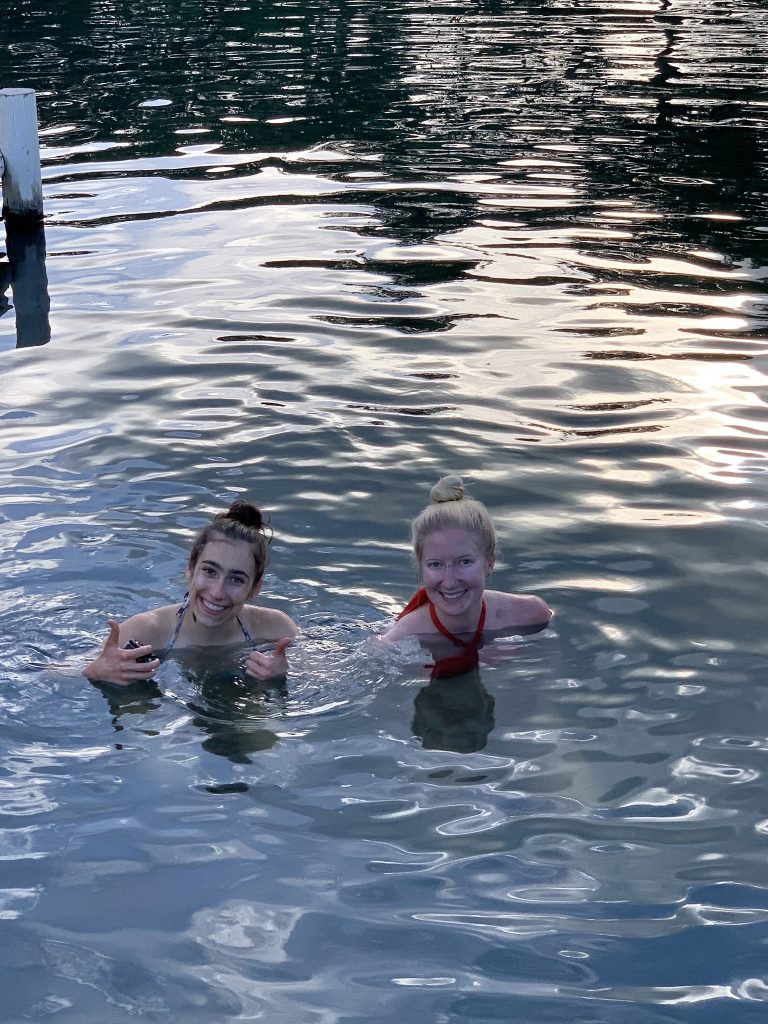 The first step into the mud pool may feel like the bottom of a murky lake, but be prepared for the next step, as your foot will likely sink into a pile of knee-deep sludge!  I was certainly not expecting it, and I let out an, "arghhhhh, its sooooo muddy!"  Then, I screamed again when one of the younger staff members jokingly yelled out, "eel!" Not funny.
Anyway, the sludge itself is mostly smooth and dotted with pieces of plants (or I hope that's what they are).  I suggest diverting any thoughts of mud-dwelling creatures out of your mind, even if there aren't any.
While in the mud bath, be sure to check out the back-right corner, where hot water enters through a spring.  The mud gets progressively warmer as you approach, and it can feel quite nice.  Mula even claims that standing in a certain spot will "take away all of the soreness and arthritis in your feet." 
Step 4: Hot Springs
After you're relatively cleaner from soaking in the mud bath, jump into the hot spring for a relaxing rinse!  It's warm and much cleaner than the mud pool, so just take it easy and perhaps enjoy a nice conversation.  While in the hot spring, my friend and I talked to a family visiting from Australia, who described the experience as an "interesting highlight of their vacation." Being on Fiji time is great, "no hurries, no worries," so enjoy a nice hot bath!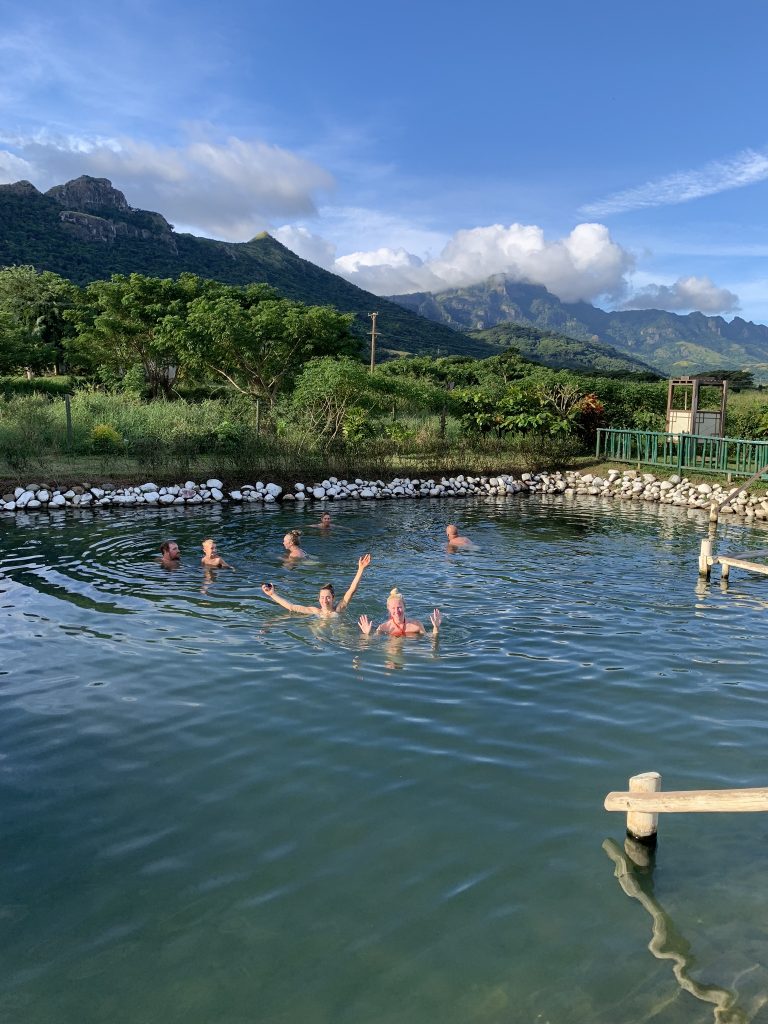 Once you've had enough soaking, decide if you would like a rejuvenating massage by a local masseuse.  It is an extra cost, but a small one at that.  The ladies charge modest village prices of only $20 Fijian Dollars (or about 9 USD) for 15 minutes.  However, as Mula put it, "the experience is not the same without one."  I can attest to that claim, as the gentle rub down was the perfect way to finish the natural healing process. 
A colorful bouquet of flowers lies under each table, and the patterned towels make for a Fijian feel.  Unwind and take in the flowery aroma as the transformation from being caked in mud to being covered in cocoa butter comes to an end.  Overall, the massage feels good, but it feels even better to help the local community.
Behind the Colorful Curtain
Aggie, the friendly lady who did my massage, was kind enough to offer some background on the massage option.  It turns out, the mud pool was not much of a tourist destination until about 10 years ago.  A company came in to give the location a face-lift, then hired and trained locals to give massages.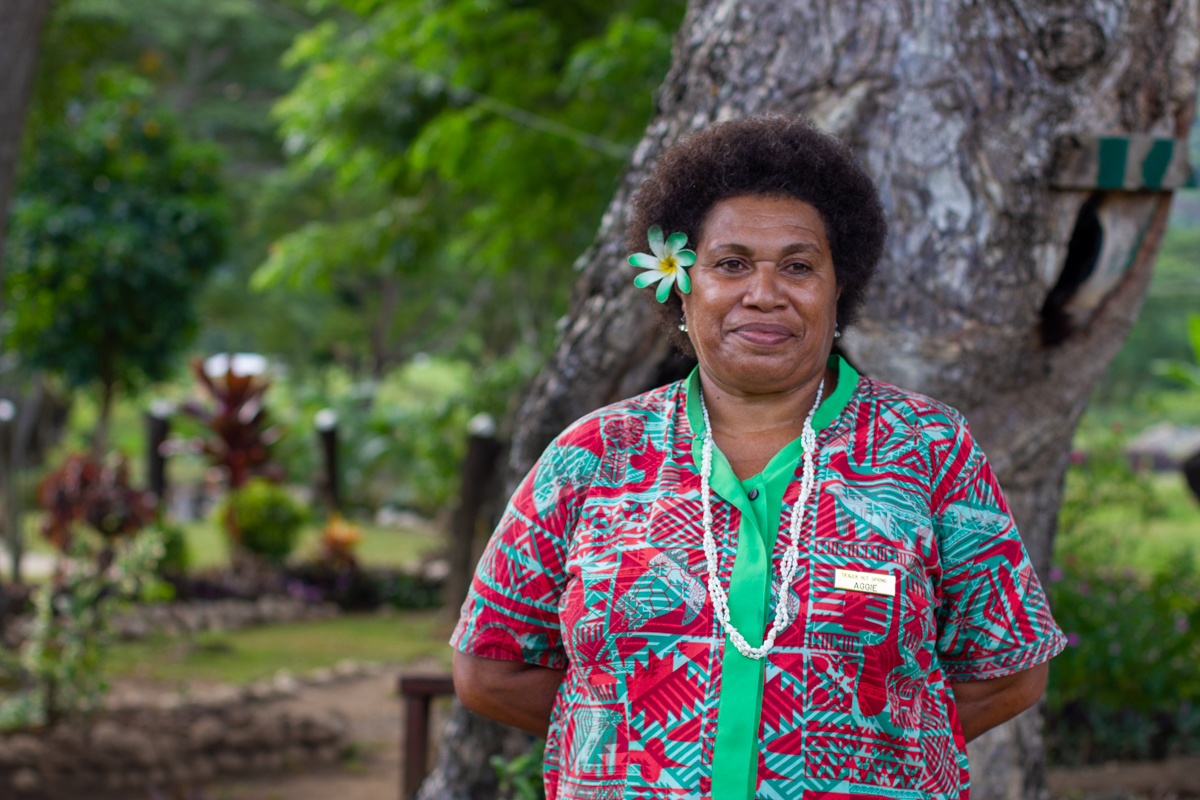 At first, they "just put mattresses on the floor and covered them. The customers would lay on pillows, and it was a very hard time," Aggie said. When it flooded, as it often does in the valley, "everything got soaked and ruined."  However, a massage hut was built in 2014, and the current set up with a row of massage tables is much better.
Things are also much better for Aggie and her family.  Before the massage business, "we struggled a lot." Daily difficulties were abundant, including being forced to fish and find food from the land because the supermarket was too expensive, she softly explained.
More challenges arose when cyclone Winston blew the roof off their home, a garage-sized teal structure. Today, thanks to the mud pool and demand for massages things are more stable for Aggie, her husband, and eleven-year-old son. She says "now we are able to move up [in society]."
Does it Work?
Personally, visiting the mud bath is something I will remember for a long, long time.  It is not every day you smear mud across your entire face and body, then intentionally slosh through a knee-deep layer of it.  I couldn't decide if it was terribly awesome or absolutely disgusting, but I can report that my skin seemed much softer afterward.  My mind and muscles also felt quite relaxed.  I was definitely in Zen mode when I left the mud pool, but I desperately felt like taking a lengthy, thorough shower. 
There has to be a reason so many people flock to the mud pool, and many claim it has been a miracle for healing various ailments. I doubt locals would revisit for the sole purpose of getting muddy if it didn't work! Read more about the healing properties of mud here.
Overall, bathing in the mud pool is an incredibly interesting and memorable experience, and I highly suggest visiting if you ever find yourself on the beautiful island nation of Fiji. If you're convinced, click here to explore tour options!
---
---